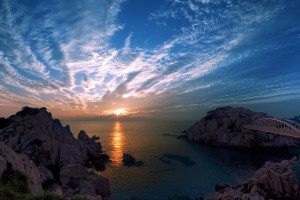 Nothing heavy today, just some thoughts from a few of my favorite speakers and writers. And, for something completely different, take a few minutes to watch the stand-up comedy of Jim Gaffigan as he laughs about his deep Catholic faith (embedded below).
Enjoy!
To love at all is to be vulnerable. Love anything and your heart will be wrung and possibly broken. If you want to make sure of keeping it intact you must give it to no one, not even an animal. Wrap it carefully round with hobbies and little luxuries; avoid all entanglements. Lock it up safe in the casket or coffin of your selfishness. But in that casket, safe, dark, motionless, airless, it will change. It will not be broken; it will become unbreakable, impenetrable, irredeemable. To love is to be vulnerable.
Because God is full of life, I imagine each morning Almighty God says to the sun, "Do it again"; and every evening to the moon and the stars, "Do it again"; and every springtime to the daisies, "Do it again"; and every time a child is born into the world asking for curtain call, that the heart of the God might once more ring out in the heart of the babe.
Grant, O Lord my God, that I may never fall away in success or in failure; that I may not be prideful in prosperity nor dejected in adversity. Let me rejoice only in what unites us and sorrow only in what separates us. May I strive to please no one or fear to displease anyone except Yourself. May I see always the things that are eternal and never those that are only temporal. May I shun any joy that is without You and never seek any that is beside You. O Lord, may I delight in any work I do for You and tire of any rest that is apart from You. My God, let me direct my heart towards You, and in my failings, always repent with a purpose of amendment.
My dear young friends, I want to invite you to "dare to love." Do not desire anything less for your life than a love that is strong and beautiful and that is capable of making the whole of your existence a joyful undertaking of giving yourselves as a gift to God and your brothers and sisters, in imitation of the One who vanquished hatred and death for ever through love (cf. Rev 5:13). Love is the only force capable of changing the heart of the human person and of all humanity, by making fruitful the relations between men and women, between rich and poor, between cultures and civilizations.
Don't be more serious than God. God invented dog farts. God designed your body's plumbing system. God designed an ostrich. If He didn't do it, He permitted a drunken angel to do it.
Peace
Image Credit: Pixabay.com