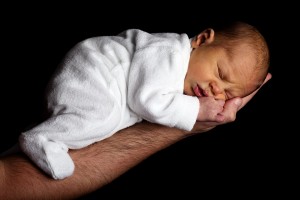 "Thou Hast Formed Us For Thyself, And Our Hearts Are Restless Till They Find Rest In Thee" – St. Augustine, Confessions
Yet Another Endless Night.

Enveloped By Silence,

I Concede My Deafness.

Devoured By Darkness,

I Confess My Blindness.

Tension, Anxiety, Fear, Loneliness.

Each, In Turn, Overtakes Me,

Each, In Turn, Overwhelms Me.

Worldly Burdens Intrude,

Interrupt, And Invade

My Dreams.

My Body, My Soul

Are Torn Asunder, Both.

Peace, Rest, And Tranquility

Spin Distant And Alien.

Until Even Death,

That Great Deceiver,

Seems To Promise

Some Sweet Release.

Yet, As I Lay Here,

As I Turn My Eyes

Towards You,

My Arms Outstretched,

My Heart Hopeful,

My Soul Receptive,

I Recall, Yet Again,

Your Boundless Love,

Your Endless Mercy,

Your All Consuming,

And Perfect, Peace.

Like A Deluge, Unstoppable,

Gushing Through The Arid,

Once Forbidden Soil,

You Revive, Refresh,

And Renew Me, Wholly.

Sleep Now Takes Hold,

Its Reign Bidding

My Plenary Submission.

But Even As I Surrender,

Though Wobbly Still,

I Retake My Strength,

Fully And Faultless.

For I Have Found,

Once More,

My Rest In Thee.
Peace
Image Credit: Pixabay.com
Copyright 2016