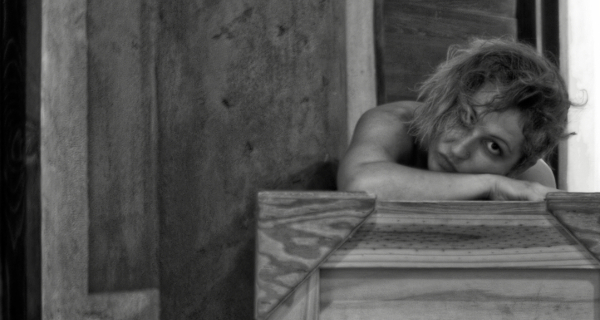 There's beauty in being yourself but you break when you aren't accepted. Break enough times and you may as well be shipped through life in a crate that says fragile. The ones that live beyond the binary or are trans have been broken more than the rest of us. Just like the rest of us, there is a desire to be loved as we are. Accepted as we are. Treasured as we are. The hurt of not being accepted cuts deep.
My son has lost friends coming out and has had relatives refuse to use his name and recognize him as a young man. This pain was not because he did anything wrong. This pain is because they cannot accept him as he is. They cannot truly love him on the terms of his authenticity.
I'm using this principle to launch the mysterious Art tab on my blog and also call artists to join me. Especially transgender and non binary artists and fellow trans parents. The piece featured in this launch is called Fragile and I would love to see pictures of this piece in our living rooms.
Fragile
Most people who are not parents of a transgender teen calls our kids brave. They are. But there is a fragility. That fragility shows when a parent or relative does not accept. The fragility comes through when a friend learns "what they are" and choose to no longer associate with them. We all want to be loved and accepted as we are. When we are not accepted as we are, the fissures of past hurts start to come through. Scars of wounds you thought healed are aggravated and the heart aches. Our kids are no different and they face it on a level that those of us who are straight and cisgendered will never fully comprehend.
"Fragile" is a very special piece of mine. It has never been available online until now, but has been on display in Illinois at The Flower of Life Art Gallery, The Outpost, and ArtBar. It is also my second best selling piece in my art prints. My son and I were together with the subject in Chicago when the shot was taken. We had been talking about acceptance for who we are and as we are. She related all too well to acceptance in ways that are not my story to tell. Her and my son connected.
We found the site for the shoot, she posed, I shot. I knew that I had captured a powerful moment as her honesty broke through, what I did not expect was how profoundly she captured the mood. How her story of not being accepted and yearning for it came through. When I initially tested the shot with local artists I had her centered. They felt the power of her expression was too intense and even disturbing. I adjusted the shot to make it safer and beautiful. But the true pain of of fragility and the yearning of acceptance is powerful and when you are rejected for your gender identity, it is disturbing.
That day in Chicago was the first time the three of us were together. It was in 2016. The day included the zoo, a picnic, photography, and discussion about things that matter. It was also the beginning of the spark of love that understands fragility and accepts hearts as they are. Now, in 2017, the model is also my fiancé. My son loves her and she loves him. There is acceptance and delight. That first day together, we were all searching for the yearning along with the fear. The fragility is still there, but there is hope. Acceptance strengthens the fragile heart.
Fragile In Your Home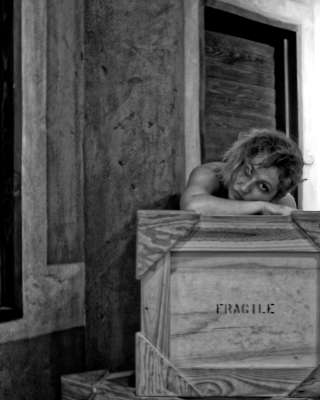 If you would like a copy of "Fragile" in your home, you can click the picture or buy it here. It means a lot to me when someone takes home one of my prints. I know that we have connected through the story. This piece means even more to me. Not only was this a very powerful moment, but it was also a beginning of yearnings being met for all of us without even knowing it.
In the case of this piece, I will be donating 10% of the proceeds of every purchase to Lurie Children's Hospital's Gender Clinic Program. It is a space where children, including my son, find the hope and yearning of acceptance move beyond the fragility and into hope.
Art moves us and allows us to not only tell a story, but stories can make a difference. Art and writing help feed my family. It is something I would like to do full time. My son is quite an artist . One day I hope he allows me the honor of displaying some of his work on this space. The same is true of some of his friends who are young artists bearing beauty in many mediums.
A Call To Artists
I am inviting artists to tell the story as well. If you are an artist who is transgender, non-binary, or otherwise connected to the community, I want to showcase your work here and in the art section of this blog. I want to allow you to tell your story interwoven as part of my story. I also want you to be able to sell your art. It is import to me that there be an opportunity for people to purchase your art. I cringe every time someone calls me and asks me to offer up my art for no fee and tell me that I should see that as an opportunity. They call this exposure. Exposure is not something that helps an artist, exposure is something artists die from.
There is a woman I know in Chicago who is a parent of a transgender teen. She opens her gallery up to the youth and their families to use art as a form of expression. I know through her stories the difference art makes when they collaborate and share. This is an expedition of other transparents and their children. Art matters to us. I invite the art community to join me in telling the story of this expedition.
If you are an artist and interested in sharing your art, please comment and we will make arrangements to talk further.