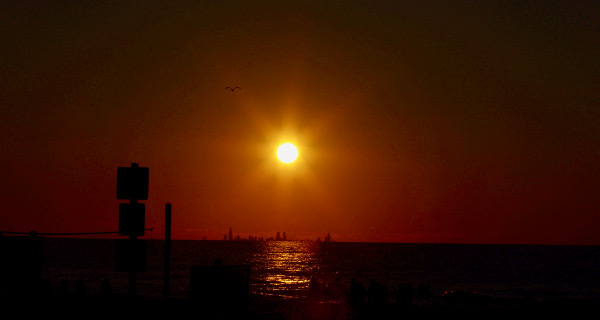 There are some topics I'm reticent to write about as a TransParent. I don't want our kids or the adult trans community to think we don't love our kids. I don't want to give the haters ammo. But there's a bittersweet truth about the photo albums we keep. We react differently, but most supportive parents carry this private pain of lost expectations to some degree.
Most transgender youth experiencing gender dysphoria don't want visible reminders of their assigned gender and name. It triggers genuine pain. So those pictures you have kept on the walls and the wallpapers on your phones and laptops have to phase out of visibility. You take those photos down from the walls and out of the frames and place them in photo albums.
Many transgender children grow up to be young men and women who one day embrace those childhood memories and photos. But many face more triggers than beauty in those memories. Individual results vary and there is no right or wrong way for them to feel about their old photos. There's no right or wrong way for parents to feel about them either.
When you are a supportive and affirming parent, you take down those photos without question. You also let grandparents and other loved ones know that they need to do the same. This happens without question. But it is those quiet nights in your room that you open the albums that are bittersweet.
You often read articles about how much of gender is a social construct. Those are true and as a culture we need to move past them. But those social constructs are, for better or for worse, what we have grown up understanding and defines much of our early parenting.
Many supportive parents call it a mourning process. That is the best way I can describe it. But it is not a mourning of the loss of a loved one. Your child is still right there. It is the mourning of loss of expectation.
I went to a therapist as soon as I recognized I was experiencing powerful emotions to this adjustment. Adjustment is exactly what it was. I learned from my therapist that adjustment disorder is a real and common thing for parents of LGBTQIA kids shortly after they come out.
If not recognized and dealt with it could become adjustment disorder with depression and/or anxiety. If not dealt with effectively, even the most supportive parent could inadvertently cause harm to their child if they are not aware of their own emotions.
What I learned in the mourning process with my therapist is I was mourning the loss of expectation and understanding. Everything that made my child was still there.
His love of art, sense of justice, weird sense of humor that is very wry for someone so young, his intelligence, music tastes, morals, ethics….everything that is him is still him. Every experience I had with him still happened. Every zoo trip, ER visit at 2 am, dance recital, belt test for taekwando, family vacation, the pain of his parent's divorcing, all of it. All of our firsts was still every first. The memories were with my child who is still right in front of me.
Currently he does not want those pictures on display, I don't know if he will ever be comfortable with them. I took them off the walls and put them in albums and I treasure them.
Some nights, I go through those old albums with mixed emotions. It is weird for me to see him in his assigned gender and hair and clothing…but the hair and clothing and former name was not him…this is who he always was and is becoming.
My parental expectations and hopes and dreams changed.
All parents raise kids who do not rise to our expectations and imaginations. When they are born we have visions of them loving the same things we do and joining the same clubs we did when we were kids. What does the parent who was in math club or band do when their kid becomes a jock? I hope they go to every game and support them.
Some parents raise criminals or addicts. Others have kids that become horrible spouses or get bad grades or don't like David Bowie. My child is transgender and loves Bowie and is a great kid. I have nothing to complain about.
My expectation was that I had a daughter who I was going to dress up in frilly clothes, take prom pictures of, walk down the isle on the wedding day, and all that stuff. The reality is that I have a son. The other reality is that the only thing that changed is my expectations, but he's always been my child and I love him and am doing a hell of a job raising him.
Not every parent experiences this "mourning" or this bittersweet remembrance. In this regard, our thoughts and feelings as supportive parents are not right or wrong, they just are. They need to be honored, dealt with, and reconciled. We need our self care in place so we can care for our little ones.
Finally, a shout out to the parents of transgender children I know. This is a topic we talk about a lot. Sometimes we disagree on our perspectives on it. Just as we need to honor ourselves and our feelings, we need to honor each other and celebrate the differences. Thank you for doing that as well as we do. I could not have gone through this road as well as I have without you.