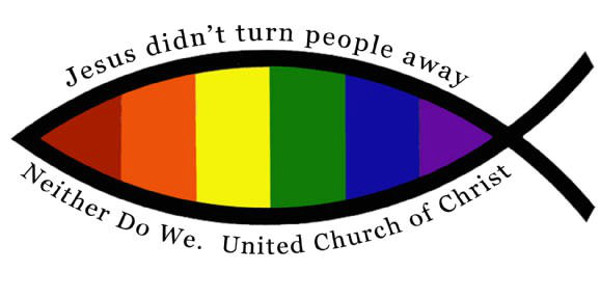 In last week's blog about churches, I expressed issues about different church traditions. In my context I used to be a minister. When I was the pastor of a church in Lockport, Illinois, I was a member of the local clergy association. I even served as a past president at one point. The local UCC church had a good and kind man as their lead pastor. Despite that, I had local concerns as well as national ones.
Local Concerns
On the local level, my relationship with the UCC church was intimate. When my church was just beginning we did not have our own space, so we rented a facility they owned next door to their church. Part of my generously discounted rental price was to perform pulpit supply when their minster was not available. Pulpit supply meant that you preached the sermons. Sometimes we did joint services. Some of the members of the UCC church volunteered at my church's youth outreach and we volunteered at theirs. There was overlap, but there was also tension.
Part of the tension was in regard to my youth outreach. Ours was not a youth group. Ours was an outreach. We had what could best be described as a pizza party amalgamating with group therapy.
When we discovered patterns of problems, we found resources. Many of the youth were victims of rape and molestation, so we found a counseling agency that helped people in those circumstances so they could heal and maybe even get some justice. Some of the kids were drop outs so we worked the local Jr College to help get GED's and opportunities to attend the Jr College after getting the GED. Then we had the openly LGBTQIA kids. Some of those kids had faced not only bullying, but physical assault and in one case, homelessness from a deeply religious family.
We had some members, including the pastor of the UCC church, assisting us as volunteers. But many who never attended or met these kids chose to judge them based on things they saw in the parking lot and rumors they heard. What did they see? They saw kids not limited by dress codes being themselves. What did they hear? They heard about the openly gay kids and the criminals and the perverts. Their terms, not mine.
Eventually, the pastor I was friends with left. I was even the emergency interim after he left. While running my church I preached and did various things at theirs. It was then I got to see the people face to face who did not like "our kids". Some of them has veiled racism and veiled LGBTQIA disapproval. It was very obvious. They also did not take the steps to be Open and Affirming. The issue has been presented to them and they voted against it. They knew the stats of suicide, assault, discrimination and other things. By not voting for this move, they voted against the people I love…and my son.
A few months after they had an interim pastor in place and I was no longer working for them, I saw them at a town festival with a booth. They used the UCC national advertising material about their stance on justice and supporting equality of women, racial equality, and LGBTQIA acceptance. They used material that did not reflect them. Material they voted against. I knew some of the members judged the kids in my outreach based on orientation and race. There was also some instances of slut shaming when it came to some of the young ladies due to how they dressed and how they were treated and hurt by men.
National Concerns
On the national level, the UCC has a program called O&A. This is a opt in program where the churches get valuable resources and education and procedures on welcoming LGBTQIA people into their fold. The program is actually very well researched and put together.
Here is the problem. This program has existed since the 1970's and as of 2016 only 25.7% of their churches have gone through the process to become O&A. Now, this is their church and their choice, but here are my issues.
The first issue is they claim in their core values:
That each person is unique and valuable. It is the will of God that every person belong to a family of faith where they have a strong sense of being valued and loved.
They also state that:
We believe that all people of faith are invited to join Christ at Christ's table for the sacrament of Communion.
and:
We believe the UCC is called to be a united and uniting church. "That they may all be one." (John 17:21) "In essentials–unity, in nonessentials–diversity, in all things–charity,"
It would seem to me that to vote on the equality and full inclusion of other unique and valuable human beings would be a betrayal of that core value. However, as churches are prone to do, they have a legalistic loophole to prohibit love. Their loophole statement is this:
The United Church of Christ (UCC) is not organized in a hierarchical way and therefore we are not a doctrinal church. The local church is the basic unit of mission and has the basic freedom to determine its own mission in light of God's call. This means there is some diversity among members, local churches and other settings of the UCC regarding "Open and Affirming," sexual orientation, and gender identity.
We have seen the diversity among members and local churches regarding the diversity and worth of other human beings when a UCC Pastor and descendant of Robert E Lee spoke up about racism. I have seen how some board members can behave. On the local level they voted more than once to block full inclusion or provide equal protections to people. People I love and could have used help in defending. This includes my child.
On a national level the UCC makes position statements in favor of racial, gender and orientation equality. They produce national marketing materials supporting the same things. They brag about this and take great pride in it. I cannot speak to the racial equality stats and the women equality stats, but we have their own data to show a simple statistic. Almost 75% of the churches there are not open and affirming.
Children are dying. Civil rights are being denied. We have an administration in the White House that is passing executive orders and setting policies that limit the freedoms and safety of minorities, women, the poor, gay people and multiple specific attacks against transgender people. The time for full inclusion in accordance with their core values is now. This should no longer be up for a vote. If they decide it is up for a vote, they have no business advertising that they are something that only 25% of their member churches actually are.
If a transgender person who wanted to explore faith saw the national statements and marketing materials of the UCC, they would think their local UCC church would be a safe and welcoming place. They have a 1 in 4 shot of this being true. If they were to come into the doors and they did not get one of the safe ones, there is a possibility of real harm being done. This harm could be psychologically traumatic or even physically traumatic.
Closing Thoughts
Even though I am no longer a Christian and I am not a member of the UCC, I still get to have an opinion.
Their statements and actions affect the public square.
I am grateful for the UCC allies I have personally met and for those who choose to have a theistic belief who are LGBTQIA or an ally. I am glad that over 1000 UCC churches have taken the time to study, learn, and be safe and affirming places. But until the other 75% are on board, it is ethically dangerous to have national positions with fine print. Inclusion and acceptance should not have an asterisk.