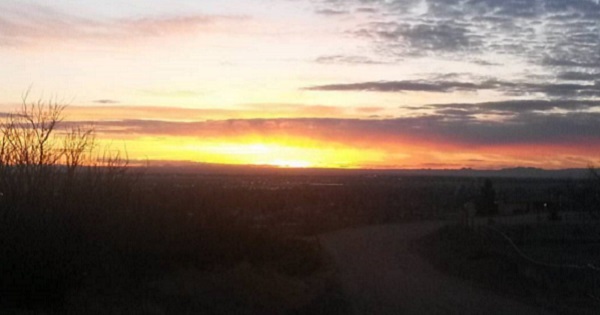 Hi Everyone. I wanted to introduce Dean Hunter to you. Including my son, Dean will make the 4th guest blogger we have had and it could not come at a better time. I'm in preparation for my upcoming art show and still need your help. Dean's entry is a love letter to the little boy inside.
When I read it, I was moved. I will never know what it is to be transgender, but this is something we can all relate to. I have a little boy inside me that still needs comfort and healing. Sometimes I can see him huddled in a corner in the fetal position rocking back and forth in my mind. May we all write letters so beautiful and elegant to ourselves.
Just a reminder as to what happens with my guest blogs. As a parent of a trans teenager and as an ally to the trans and GNC community, I feel that it is my responsibility to hand over the mic whenever asked. I put out an invite since day one and Dean is the 4th person to take me up on it. I am grateful to all of you who have done so thus far. Thank you.
Now, without further ado, I present Dean Hunter's guest column:
"Dear Little Boy Inside"

Dear little boy inside,

Everything is different now and I wanted to take a moment to reach through space and time and say I love you. We turn out okay. Everything gets hard as hell but we make it to a place where we are awesome and okay. Eventually the dust settles and we find that, after all, we aren't alone as we thought. Love is real and so much better than anything you've ever known, but it'll take you a long time to find it. That's okay, love.

Keep your chin up and don't let the darkness overwhelm you. Your future turns out to be so incredible and beautiful. I'm sorry for the things you'll have to go through, but you're so much smarter than you think you are. Don't be afraid to cry. Don't hold that pain in, baby, or it'll tear you to shreds. Try to find times when you can relax, if you can. You're trying too hard to keep it all together and I just want you to know, little me, that things turn out so good and all that overwhelming pain you have will eventually be washed away and turned into something more beautiful than you can imagine. We finally get recognized for the man we are. and one day we get to experience real happiness, unblemished from fear.

In the words of A.A. Milne: "You're braver than you believe, stronger than you seem, and smarter than you think."

It's hard to keep going but I promise it'll be worth it. Keep fighting, little me. It's worth it. There's magic in the world and in you. Trust yourself, your good, good self. I love you. I'll be here. everything that you are, in all of your hidden boyishness and your silent bravery and sense of humor and your secret scars, has made me an incredible person. We make it, love. we make it and it is so, so good.

Love you, stay strong,

Dean (future you)
About Dean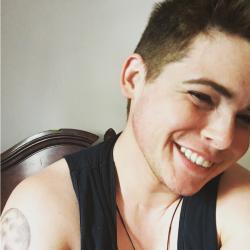 Dean Hunter is a writer, a student, a parent, and a barista. When he's not whipping up lattes or mac and cheese, he's working on finishing up a Bachelor's Degree in Mass Media and Journalism at Arizona State University online and hopes to pursue a career in the media and comedy (his kid thinks he's hilarious most days). He was raised as a fundamentalist Christian homeschooler and has since come out as transgender and no-longer-Christian. He loves writing about social justice, trans issues, and what it was like growing up constantly braced for The Apocalypse (TM).