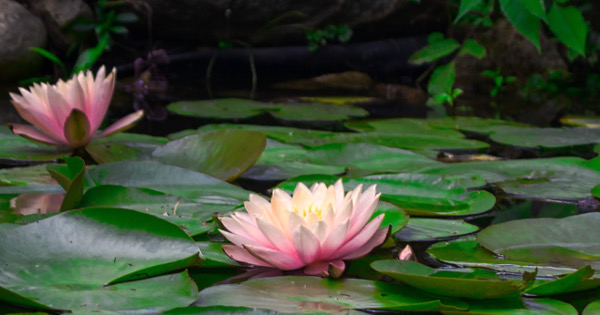 Introduction
Recently, podcaster and friend, Trav Mamone, mentioned their desire that more queer-affirming people pass the mic to queer and trans people. From the very first post of this blog I have had an open invitation to anyone who is trans or a fellow parent of transgender children to write here. I did get to post my son's thoughts a time or two. Well, a new lotus is rising and she is about to take my microphone.
Part of the reason a lotus flower is so lovely is that it rises from the muck and despite all that, it blossoms and shines with breathtaking beauty untouched by the muck. That is how I can describe my new friend Alayna Koman. I'm going to shut up in a moment and let her tell her story. We've spoken about everything from writing to politics and comic books in the short time we've known each other.
Alayna's post graduation desire is to be a professional writer. She's working her butt off and more than willing to pay her dues. It is with great pride and honor to be the site of her first public appearance for what I am sure will be a robust resume. May her platform be larger than mine.
To my readers, share the hell out of this one! Make it my most shared and read blog ever so she can shine and get more opportunities. Help an important voice be heard.
Alayna's Bio
Newly graduated from college with a Bachelor's in English, Alayna Koman is the new writer on the block. Her hobbies tend to be reading romance novels, snuggling with her 25 pound cat, and playing her various video games. Her motto in life is to "Let your light shine."
Does My Voice Matter?
by Alayna Koman
I started off excited for this opportunity to write here on Pat's blog. It was a chance to get my voice heard, and a chance to be engaged with the community. Now, don't get me wrong, I do very much appreciate Pat inviting me to write here, and that hasn't changed, but, as is usual for me, self-doubt creeped into my head.
"What's so important about your voice? You have nothing worth sharing. You're worthless."
All of these things began battling with me in my psyche. It all really weighed down on me. I began to become more anxious about writing this post than actually excited for it. I desperately wanted to be excited, but it was hard…
I've been hurt. I've lost a family member that I came out to, and I've lost many friends over the past two years, as well. I still have many more people to come out to too, and I'm sure not all of them will stay with me. My identity has been disrespected. I've been called a disease or a mental illness. I've even had random guys send me unsolicited nude photos on Twitter because "I'm their fetish and they want to experience me." Barf. All of this, among other things I have not mentioned, haven't done wonders for my mental health and my self-confidence. I'm not the only one either. My friend from the United Kingdom, a transgender woman, deals with all this every day, just like me. Other friends I've known… they didn't make it. So, I don't think it's hard to see why so many of us have this crippling self-doubt, but ironically, my self-doubt led me to exactly what I'm writing now.
You see, I did what my self-doubt didn't want me to do. I looked at all those experiences I mentioned. All the pain and struggles, they hurt, but I came to the realization that they also gave me my voice. I'm the only one with my story. I'm the only one who can tell my story. I'm the only with unique insights based on those experiences that I can then share with others. I know it sounds cliché to mention uniqueness of an individual, but it is true. Even if we do not all feel like it, we are all unique. We all have a story, and a way to tell it. For me, I have my individual experiences as a trans woman and my ability to weave words together to give me a voice. Pat has his experiences with his transgender son and his own ability to write that gives him the voice he has here on this blog. And You, reader, I'm positive you have something too. Your experiences could come out as writing like mine do, or in film, art, dance, etc. Maybe it's even that your experiences come out in your empathy and willingness to help others. It doesn't matter how, it just matters that you do.
You're the only You out there, and you have color to add to the world.
Your Voice Matters.