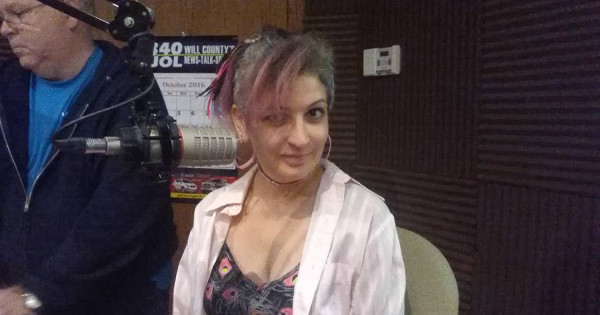 Hi all. I have stopped writing and stopped responding in the middle of a series. I will get back to it. I need to explain why I stopped and ask for your help. 
As you know I do art on the side and I am hoping to make it my full time vocation. In another post I asked some of you for support. Well, my fiancee' and I have been working on this together. As you know, last week Puerto Rico has been devastated by the hurricane. This is where her family is from and still live. So I am working my job, trying to write the column,  being there for her, going to school, being a dad and prepping for this show solo. 
This now leaves me in a bind because I did not look at her ticket sales and I desperately need your help. 
I need your help to support and celebrate not only the art of Giselle, but the artist Giselle Marie.
I'm going to get to the point. Go to the link and order a $22 ticket (normally $30 at the door) to an art show we're both featured in. She has less than a week to make the deadline.
Even if you can't make the show, buy a ticket. It helps her.
But I hope you can make the show and take in her art and celebrate this moment with her. It is the Raw Savor show on October 11th from 7p to 11p at the Metro.
She has not had the time to invest in marketing. As most of you know, Puerto Rico has been devastated by a hurricane and the aftermath has been horrific for the residents there. For many of us that is something to watch on the news. For her, it is her grandfather, her cousins and aunts and uncles. The place her mom grew up and the place her parents met. Giselle has been busy with other matters and my heart breaks for her, her mother, and her precious and beautiful family.
I met Giselle on my birthday. We were both selling our art for a charity art show to help homeless children. I remember walking to her booth and staring at her jewelry. Each handcrafted piece was a small scale mixed media piece. I was transfixed and left breathless. I would finally look up and see the artist. I met her. That night I told my best friend about this amazing artist I met that inspired me and helped me see a brighter world.
In short time we would become friends and that friendship would blossom into love. In the center of the story of us has been art. Late nights spent creating, prepping for gallery openings, pop up art shows, retail events, meeting the public, doing radio spots, and loving every moment of it. And in every moment I have realized that I am a damn good artist in the presence of greatness.
When she presented at the first Meet the Artist event at the Flower of Life Art Gallery she spoke the truest words I ever heard her say. "I am Art". She is.
For years we have worked independently trying to live our art dreams. The last year and a half, as a team, we have presented in 7 gallery openings, 6 pop up shows, and more charity shows, trunk shows, and retail events than I can count.
Anyway, Giselle, like me, has been 

hand-selected by RAW Artists Chicago to show her work at their next highly anticipated artist showcase called "SAVOR

"

!

 Now, in my case, I was hand selected, in her case, she was hand selected and showered with praise. Not only can this event help her network with other great local artists, gallery owners, retailers and expose her to 800+ attendees, it can help her expand nationally!
Here's what participating in this showcase does for Giselle:
First there is the chance to network and make new amazing connections with the community of artists they work with and permanent portfolio placement on the RAW website!

She will have professional artist head shots done and receive professional pictures of her work.

She will have an opportunity to showcase again outside of Chicago at any other RAW location of her choice in a new market!

She will also be automatically eligible to join the newest branch of their company called FOUND: Agency, which is a creative agency where they actually link up their artists with clients for work, campaigns, paid gigs, and similar opportunities!
All she has to do is sell 20 tickets to help promote the event, those tickets completely cover her cost of her exhibiting, getting her head shot, shots of her work and agency representation. Your support would be greatly appreciated in this once in a lifetime event for her.
In my efforts to make sure my tickets are secured, I have lost messenger privileges 3 times and have created a bit of controversy in a networking group. Why? I am fighting for my dream and I am worth it. But nothing I have done this last year would be possible without her.
She has inspired me, changed me, challenged me, refined me, and loved me and my son with grace, wisdom and inspiration. She is art and she paints beauty on the canvass of love. She is truly one of the most diverse and wondrous artists I have ever seen. I have seen people moved to tears when they receive one of her commissions.
I am a better father because of her and where she goes, I go. If I can't help her get in this show, I won't go. Without my partner in crime, it would be meaningless.
As much as I have fought for myself this week, there is nothing I won't do for her dream and her chance to be recognized for what she is. A fabulous artist with an amazing story.
Click the link, buy a ticket, and come if you can.
As a personal thank you. Come to my section for a free small print or 20% off a large print or framed print.
This is her shot. Help her take it.