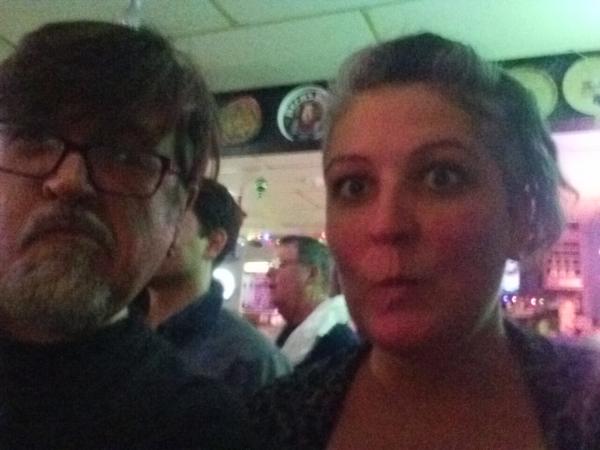 I'm 1200 miles from home today. I am seeing my fiance's family and have a secret mission of love while here. I'll see my son on the 30th. The blessing and the curse of divorce is that you don't get your kid every holiday. He's with his mama likely being showered with presents. I sit here brokenhearted. Not because I'm over 1200 miles from my son. I'm brokenhearted because of social media. Too many trans and gender non conforming people I love are hurting today.
Why are they in pain? Some are in pain because their families reject them. Others are invited, bit hurtful things are being said to them. I also see smiling faces online with families full of love, unconditional acceptance,and affirmation. As beautiful as that is, I cannot escape the I'm balance in my heart.
When I started Transparent Expedition, I was just happy to tell the stories of me and my son. I hoped to change perceptions through the eyes of a living parent. I had no idea how beautifully I'd become brokenhearted. There's no way I could have anticipated how much this would change me.
Since we started this journey I have had the chance to meet amazing trans adults, beautiful allies, and young people like my son. I have found myself humbled and honored for people in the trans community affirm me, correct me, and trust me. To see some of my posts linked on parenting sites, pflag chapters, and advocacy groups has fueled me. To have parents, teens, and people in the community tell me I inspired them and helped them humbles me.
As wonderful as this feels, today I am reminded that no matter how well I listen, no matter how much I understand, I'll never truly grok. I'll never know the pain of non acceptance over my gender and pronouns. I'll never know hard it is to be a subject of political debate only to face shunning from churches and family in the name of a baby Jesus who was supposed to have been the birth of hope and unconditional love.
I know too many on this day who know hurt I don't. It's wrong. It's wrong to use a book written by myopic men before the age of science, sociology and psychology to deny others love. Its wrong to have so many trans people denied employment and opportunities to have gifts under their trees.
As a community on this corner of the web, we've made a difference for each other and others. I have had some people, especially inspired by the transparenting 101 series, support me on the beginning of a new project.
Currently, we have a server and domain donation as well as deeply discounted web design. The goal is to give the 101 concept it's own home and offer focused and essential resources.
We want resources and community not only for parents of trans kids, but also the teens and siblings.
There are many families I know who do not have resources close to them. As a stop gap we can have a secure online community as we work to build resources in every corner our precious families reside. There is also a sad reality. There are kids who don't have accepting parents. They need private outlets and advocacy.
This Christmas I am brokenhearted by those who are not loved well this day. We have a year to make a difference. Scrooge's heart was changed to accept the sprit of love on Christmas. We've seen some Scrooge's change. We can have the way for more kids to be accepted as they are and help more confused parents find peace and joy on this non binary wonder I know.
Id love to see more change and less hurt next Christmas. I'd like to make this happen. If you would too, please donate to my PayPal. paypal.me/patlgreen Call it a Christmas present if you wish. Let's build not only a website, but a comprehensive vision of unconditional love, hope, and community.
If you want to help forge this vision with ideas and help, contact me. Especially I'd you are a young trans person, a trans parent like me, or adult member of the community.
For this with love today. Thank you for your inspiration. For those in pain today. I'm sorry and I love you as you are. For all of us, let's make next Christmas the best Christmas ever for trans kids and their families.
Gift with this link. paypal.me/patlgreen
---
---