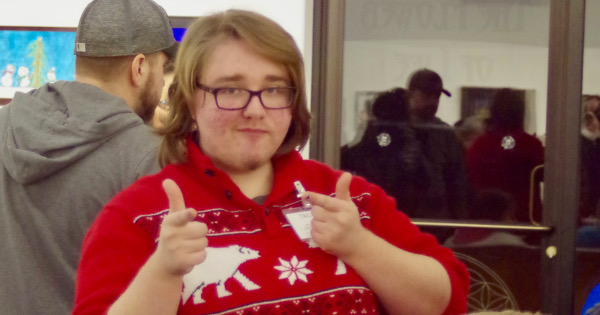 Transparenting 101 is something close to my heart. Right now, I need to hear the voices out there. If you are a parent, sibling, child or partner of a trans or gnc person, I would love to hear from you. If you are a person who lives beyond the binary, I would love to hear from you as well. Finally, if you are a casual reader who is not connected in any of these respects, you are welcome to provide insights as well, just know that cisplaining will not be permitted. Also, there is homework.
The tone was set in the introduction. In lesson 1 we spoke about pronouns, patience and poise. Lesson 2 was all about who to tell and how. Speaking of telling people, lesson 3 was about the letter you may have to write to family. Then there were reactions in lesson 4 and how to deal with friends and family. We closed things out before Christmas with a lighthearted celebration of our kids as the gift they are.
Going down the road there are other topics that we are going to speak more in depth on. Some of it will be activism and changing the rules in favor of our children. The medical aspects of transitioning without the hyperbole. Legal matters like name changes, gender markers, and your child's rights. We will explore how to find a community of parents and kids. There will be discussion on dealing with teachers and doctors and priests. The list goes on.
So now to the assignments. You can choose one or choose them all.
Assignment A: Reflection on a Lesson
If there is a lesson that touched you, I would love to hear about it. How did it resonate with you? What did it do for you? Do you have any reflection on a lesson you wished had been touched on more or did you think the teacher missed the boat on something?
Assignment B: Lessons You Want on the Syllabus
What do you want on the TransParenting 101 syllabus? I gave some ideas. Some of the ideas I listed are from my own desires and things I wished I had known in the early going and others are feedback I have received from other parents of transgender and gender non conforming kids.
Assignment C: Celebrate
Write a short essay about the celebration of transgender and gender non binary and gender non conforming children. We spend so much time dealing with serious issues, but in this season of giving gifts and celebrating gifts, let's take the time to celebrate the gifts of our children. Tell the story that celebrates the gender diversity that we live in and the ones we love. If you are trans, you may also celebrate yourself, your peers or even your parent(s).
Special Thanks
As we hurtle into the holidays, I want to take a moment to thank some people.
I want to thank my son for being the best kid a parent can ask for. I am so proud of you. This is a little thing, but I love that you have art in a gallery right now. This makes you the third generation of men to have art in a gallery (you, me, and my dad). There is pride in what you have accomplished in school and the scholarship you received. While I raise you, you have also taught me about life. You are an amazing kid and have changed my life.
I wish to thank my fiancee'. Thank you for loving me. I am grateful for your friendship, your support, your passion, and your light. I am a better father and a better person simply having you in my life. You guide me, calm me and excite me. I am, without words for the love that you give and the wonder that you are. Thank you for your support as we go down this road and I write this stuff and obsessively check my phone for comments on the column.
Special thanks to the parents. You encourage me, teach me, and support me. You have been there for me in my darkest hours. Without you, I never would have been able to make it through the first year as a trans parent as well as I have without your help. We stand together, we fight together and we love together.
To the trans adult friends I have made. I have no words. Your acceptance of me as a cisgender hetero middle aged white man daring to write about your reality means more to me than I can ever express. Your emails, comments, insights and corrections while affirming my writings is humbling. I am honored that accept me as friend and peer. I made promises from day 1 to humbly hold myself accountable to the community and you have done that. You have done that gently and kindly and it is appreciated.
To the young trans people who I have met over the years. I love you all. Your light and your becoming who you are is a delight and an honor to watch. Those who are friends with my son, I love your warped humor, your smiles, and the community that you all are. You may have met because you are all trans and gnc, but the bonds of friendship are not defined by your gender identity or your sexuality. You are all so much more and have had to grow up swiftly. Thank you for being you.
To all my readers, thank you for your support, your shares, and even your contributions as I do this work of love.
I will be posting on Christmas day, but it will not be a lesson. Consider yourself on holiday break.