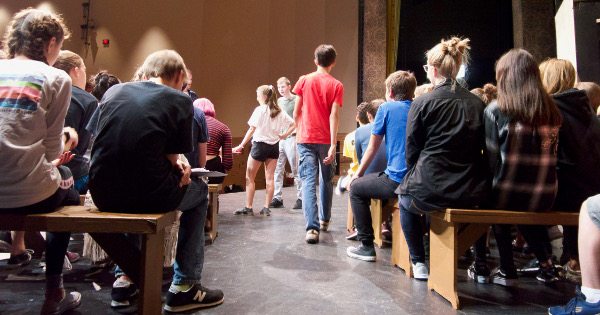 Over the last five years, two children have died eating laundry pods. In 2018 we have already had over 400 children killed by gun violence in America. In the wake of the Parkland Florida massacre, the survivors have been making their voice known in a most prolific manner. The response by many adults has been horrific and disgusting. People of my generation are obsessed making Tide Pod jokes and now they make fun of, lie about and wish death on the teens who scream no more to the current obsession Americans have with guns.
Some are suggesting that the teens who are outspoken survivors are mere actors. The source of this is from a Florida lawmaker's aid who has since been fired for this lie. He has even apologized for the lie he told and the story still continues.
Some are suggesting that student David Hogg is a plant because he has appeared previously in other videos. There are other horrible rumors about young Mr Hogg. Everything you need to know about him to discredit these rumors has been covered in an article on Heavy.
This morning there were comments shared online regarding adult responses to teenage protests. I will not post a link because the people who posted these things are named in the link and they have received death threats. As vile as I think they are, I do not want to contribute to that. I have received death threats in my life. They are scary things. Anyway, in the story you have people wishing these kids would get run over by cars.
I have seen people I used to know from high school, college, past jobs and even former congregants of churches I used to pastor at post these horrific things about children. These children survived a massacre. They saw their friends get shot and killed. They heard the gunshots. Some saw the gunman and thought they might die. What kind of a human being can know what trauma these children have gone through and say the most despicable things imaginable? Only a monster would go to such lengths to discredit children who are expressing themselves.
What these survivors are saying is something that needs to be listened to.
I have seen my son and his peers who are transgender or otherwise beyond the binary rise above and overcome so very much in their lives. They have done this with grace, strength, dignity, maturity, eloquence and intelligence. Some of these children have taken activism into their own hands. They have written books and they have been in documentaries. Some have led marches, started web based support groups, informative vlogs or blogs, and even not for profits.
These teenagers in Parkland and other parts of the country who are screaming no more to armed violence are showing the same amount of character and strength as the children I have had the honor of walking with the last three and a half years.
If you are an adult, please stop. Stop lying about children. Stop wishing them harm. Stop diminishing them with the Tide Pod jokes. Stop talking long enough to hear what they have to say.
When I was in high school I led no revolutions. I played a lot of hacky sack and drove too fast. The most notable thing I did was my photography in local newspapers. Most of my former peers from those days who make fun of and insult the youth of today often did even less than I did.
I am going to close with a quote from David Bowie that Iman shared on social media yesterday. It is from his song Changes.
"And these children that you spit on
As they try to change their worlds
Are immune to your consultations.
They're quite aware of what they're going through."
 Liked This Column? Please Become a Patreon
Thank you to my Patreons who make this blog possible. If you want to see this work continue, please join them and get exclusive content.
Patreon Page: https://www.patreon.com/patlgreen
Paypal: paypal.me/patlgreen