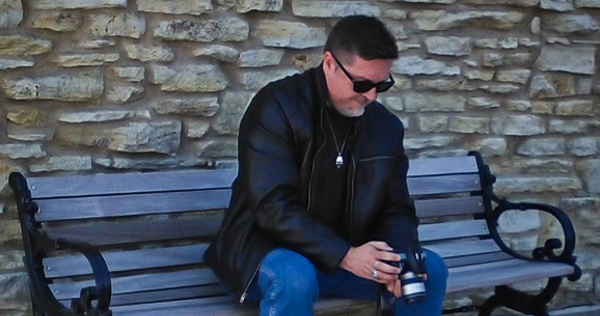 Writing TransParent Expedition on Patheos is an honor, but it also comes with a cost. That cost is worth it. Parents have been helped which helps trans teens. Allies have stepped up and done things differently. People have been inspired to understand and to make a difference.  But like NPR or PBS, I cannot do what I do alone. In these hard times with so many needs, it is difficult to ask for support, but sometimes you need to.
The Cost of Time
The process of writing each blog post takes about 2 hours. Sometimes more than that depending on the level of research and editing needed. The SEO, engagement and promotion of each post is an additional two hours or more per day. This process needs to be handled at least 3-5 days a week. If you go too long without publishing, the short attention span of online readership slips. When I say short attention span, I truly believe that when we log on, we have the collective attention span of a weevil that just downed an energy drink.
The Cost of Money
I have two choices, I can either promote and own this column and my son, or I can deny it exists. If I deny it, then there is no promotion and no one reads it. If I own it and showcase it in my Linked In, Insta, FaceBook, and life, it gets read. The problem is, perspective employers and current employers read it. There are times I have faced job discrimination and even loss of employment taking this path. This is something that is difficult to impossible to prove. Long story short, you write about something people do not like and you talk about it in the public square, there is a cost.
In the vain, I live in a crummy neighborhood that tends to get dicey and it is not unheard of to hear sirens and or gun shots. It is what it is and I can afford it most of the time.
The Cost of Safety
Some of the things I have written have upset a small, but very loud demographic that does not think about the implication or consequences of their writing. Since starting this project I have found myself doxxed and threatened. That is all I have to say about that.
Why Is TransParent Expedition Worth It?
Unlike the Trevor Project, the ACLU, Human Rights Campaign, GLSEN, PFLAG and so many other great organizations, I am just one man with questionable grammar skills. But with this column I drop little pebbles into the pond of humanity that have ripples that make a difference.
Religious leaders on a national level have come here to apologize and promise to do better.
Parents have used articles here to confront their families and help their children.
Transgender people have written their thoughts and stories here.
Fellow parents of transgender young people have told their stories here.
Gender studies clinic share some of my posts in their newsletters as to trans advocacy groups, education groups and suicide prevention groups.
Small businesses have shown their support of the LGBTQIA+ community.
There are also the private messages that I dare not share. Intimate stories of people who have been moved. Adult transgender people telling me about the parents who did not support them. Trans teens who have either experienced the same or are grateful for their parents. People still in closets giving me the trust and the honor of their truth. And so much more beauty.
Why it's Hard to Ask for Support
I used to be a minister. Week after week across the nation, ministers pass a plate to advance a 'kingdom' which is mostly self preservation of their 4 walls. I was a part of that system. But the truth is, like PBS and NPR, this independent journalist/columnist/troubadour needs your help to preserve my 4 walls if you wish me to do what I do here.
As an ex minister, the 'secular' job market is not always a friendly one. Most ex ministers are relegated to sales which often starts out well, but gets very manipulative of others very swiftly. It is not a road I enjoy and preserving ethics sometimes comes at a cost to the bottom line and the security.
I do not have the George Bailey ending floating about in my head anymore. With my photographic art and my writing, all I know to do is to get up each morning and keep my nose to the grindstone and work.
Patrons is how you a guy like me get paid. Supporters. As I have written about in the past, troubadours were beholden to the patrons who were moved by the songs and tales of love. This column is my song, my art, and my passion. It is how I support my son and the people I love. Asking for the help affects a level of pride and I hope that in that I have been transparent.
How You Can Help
Buy My Art: Go to my web store and order prints for your home or office. I have been doing photojournalism and photography since the 1980's. Working for newpapers put me through college. As you know, photo journalists are not in high demand right now, so I show art at local galleries, shows, and online as a means of earning extra money to pay the bills.
Become a Patreon: Patreon is a space where you can support writers and artists much the same way many do PBS and NPR. You can go to my patreon at https://www.patreon.com/patlgreen and pledge monthly support for as long as you are able.
One Time Gift: Feel free to go to my paypal at paypal.me/patlgreen to make a one time gift. If you want to include a mailing address, I will be happy to send a hand written think you card, postcard, or maybe even send you a small thank you.
Resume Help/Networking Help/Job Help/Sponsor Help: If you know anyone who sponsors people like me, do some networking and introduce us to one another. If you know how to do resumes, professionally network, or even if you own a business and want me on your team, reach out to me.
Thank You!
Thank you to all my Patreons! Some months you are the difference between the cell phone and auto insurance being paid and not being paid. Some of you have recently had to leave to attend to your own financial matters, I hope to one day return the favor.
Thank you to all the generous one time gifts! Just like the regular Patreons, you are the difference between the cell phone and auto insurance being paid and not being paid and sometimes make groceries possible.
Thank you to my channel manager at Patheos Non Religious. You put up with me, guide me, and make me not only a better writer, but a better father. You have given me an opportunity here and that has helped some kids.
Thank you to Patheos and your sponsors who make this possible. You give me a platform to write in that allows me to connect with an audience I may not have been able to on my own, but also introduced me to some of the finest community of writers I dare to call friends and colleagues.
Thank you to the other parents of trans youth, the trans community and all those who have welcomed me and supported me and my son through this road.
Thank you to my family and my son. Sometimes you get concerned for my safety when I write and when I protest. You also know that I would stop if you told me to. But instead, you worry, you support, and you let me do what I feel I have to do. Your support and your love means the world to me.
Finally, to the readers and the commenters. Even the ones who hate my guts. Thank you for reading and keeping the sponsors happy with your clicks and engagement.
I do this for my son and for all the beautiful children out there living beyond the binary!