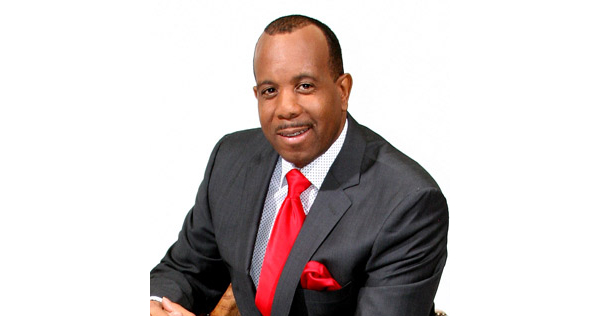 On Friday, August 31st, 2018, many in attendance at Greater Grace Temple in Detroit, Michigan may have witnessed sexual assault by Bishop Charles Ellis III. This potential sexual assault occurred during Aretha Franklin's funeral that he officiated. The possible victim is entertainer Ariana Grande who performed a song honoring the deceased. This event was live streamed. Photos and videos of Bishop Ellis' hand and fingers making contact with Ariana Grande's breast have gone viral. She appears to try to pull away as he seems to use physical force to keep her close. This suggests this non consensual contact with her breast through the use of physical force. According to Michigan law, this is potentially fourth degree sexual assault and carries a sentence of up to two years in prison and/or a fine of $500.
Michigan Penal Code Section 750.520 has definitions for 4 degrees of criminal sexual assault. 4th degree is a misdemeanor and here are the elements that may qualify this action by Bishop Ellis as a predator who victimized Ariana Grande. Before I continue, in Michigan penal code, sexual contact includes "intimate parts". The breast of a human being is contained in that definition, even if the breast is covered.
A person is guilty of criminal sexual conduct in the fourth degree if he or she engages in sexual contact with another person and if any of the following circumstances exist:

…

(b) Force or coercion is used to accomplish the sexual contact.  Force or coercion includes, but is not limited to, any of the following circumstances:

(i) When the actor overcomes the victim through the actual application of physical force or physical violence.

….

(v) When the actor achieves the sexual contact through concealment or by the element of surprise.
I've had victims and professionals tell me how deftly someone with experience in predatory behavior can restrict one who tries to resist. The victim will try to pull away and without missing a beat, the predator will pull the person right back in smoothly. If this happens in public, the victim is often in shock and does not wish to make a scene. 
After the event is over, the victim often just wants it to go away. They have been shamed by others who have shamed the victim over how they dressed. The rapist or sexual assaulter apologized, is a pillar of the community, and has a family. Victims are often reminded of this and told to let it go and not hurt this fine upstanding citizen who made an honest mistake. With the rape culture that we live in, it is understandable why so many victims do not pursue legal action. 
How much of this is sounding familiar?
Exhibit A
In the videos it appears that not only is he making contact with her breast without consent, she seems to be uncomfortable and visibly pulling away as he draws her close. In the video he even makes a racist comment alluding to her name and taco bell. She is an Italian American, but that does not make his comment acceptable.
Exhibit B
Smokey Robinson shamed her for her dress.
Emmy Winner Danny Deraney tweeted snide comments about her dress and the "groping" was a mere footnote on the thread by him.
Mike Colter, star of the hit show based on Marvel Character, Luke Cage made his own over the top comment on twitter. "Now THIS is how you shoot your shot! Zero F***!" He has apologized.
The point of these (and there are more)? We have established a loud public outcry of what she was wearing. We have her being a potential victim of criminal sexual assault reduced to groping that is not okay as an afterthought. Finally, we have the boys club of locker rooms and high fives for being a predator.
Exhibit C
Bishop Ellis apologized. This is where forgiveness and grace becomes the language of the abuser at the detriment of the victim. The christian definition of forgiveness is almost always at the detriment of the victim, even when spoken about in "radical" terms by progressive preachers like Nadia Bolz -Weber.  The victim is already at fault for how they dressed and behaved. They are at fault for not fighting harder. Now the predator is sorry and the victim is told about the need for grace and forgiveness.
Victims don't have a prayer in this scenario.
Exhibit D
Her latest hit has her not well liked by Christians. I wrote about the Christian backlash Ariana Grande faced with her recent release of the song "God is a Woman". This is already someone who is not well liked by the Bishop's fellow Christians.
He's Likely Going to Get Away With It
I am not going to tell Ariana Grande what she should and should not do. That is her choice. Millions of us have probably seen criminal sexual assault play out before us on social media over and over again. It was broadcast live for all the world to see. I would be shocked if anything legal comes of it. I will be pleasantly surprised if he loses his position, his ordination, his fame and his career.
This is common in clergy sexual abuse. Every time it happens we pretend we are shocked and outraged. There are cries for justice that ebb away as the next shiny object distracts us. What happened to Ariana Grande has happened to women, children, and others for a very long time.
It Happened to #MeToo
When I was in high school, it happened to me at the hands of a leader in my church's youth group. It was a forced fellatio situation. It was scary, it was humiliating and it was something that affected me for a long time. Some will ask questions or say what they would have done if it were them. They were not there. They will never understand the power dynamic, the fear, and the humiliation.
When I reported it, many of my peers did not believe me. Only a few friends, my counselor, and my grandmother. I remember sitting in a room with the pastor of my church and my assailant in the same room. I was a scared 16 year old child in the lobby of Living Water Assembly of God in Bolingbrook, Illinois trembling as the pastor told me I am "a liar, a slanderer, and a gossip, Patrick. And if you think you are going to continue going to this church, you will have to go up in front of the entire congregation and apologize." I walked out and did not return until the pastor was gone. Why did I come back? Because I was a child and a victim manipulated by shame and religious spiritual clergy abuse.
My grandmother, to her credit, told off the pastor and called the police. The police detective that she spoke with told her that it would be very hard to prove and I would be put through a hell that could affect a young man horribly and nothing would happen to my rapist. Best to find me a good therapist and move on for my own good.
This Needs to End
Bishop Ellis, based on what I have seen, needs to resign. I hope he is charged with criminal sexual assault. If that happens, I hope he is found guilty. I hope more victims stand up. More importantly, I hope the support given to victims is stronger and louder than the shame put upon them. Ariana wore a short dress. I trusted a spiritual youth leader and wanted to be liked. We were both probably scared.
I don't know what it is like to be sexually assaulted in front of millions of people and have the images and video go viral. But I do know the humiliation, the victim blaming, the shame, and the hurt.
I also know that I did not intend to tell my #metoo story. As a man it is still emasculating and humiliating. But there it is.
Like This Column? Become a Patreon!
If you like the work being done here, please support it…and me….financially. Parenting a transgender child carries its own unique expenses and concerns. Visit my patreon page  at https://www.patreon.com/patlgreen to support this work on a regular basis. Or to offer a one time gift of support, go to my paypal at paypal.me/patlgreen