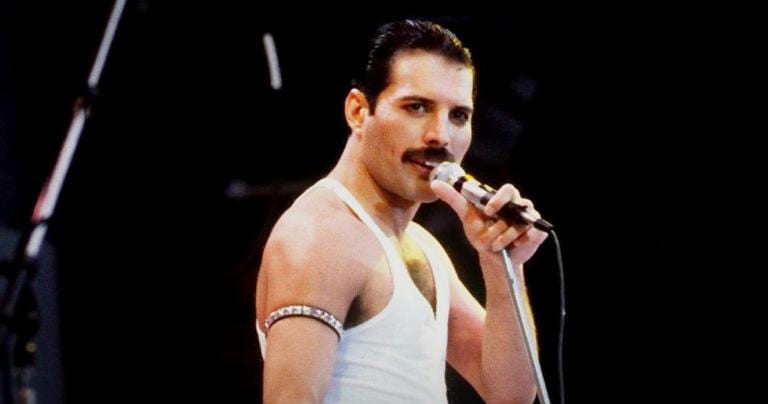 The news is terrifying as a trans-parent. Rights are being stripped away by Trump. Lives are being taken by Christians. My transgender child, Dave, knows the news. Dave also knows the show must go on. Freddie Mercury knew that in the last months of his life. I needed that reminder, perhaps we all do.
I talked to Dave today while they are at college. Dave told me all about dating, superbowl party plans and life. Dave and all their LGBTQIA floor mates are well aware of what is going on in the world, but they choose to live life with passion.
I took a risk recently. Benjamin Mee says "Sometimes all you need is twenty seconds of insane courage. Just literally twenty seconds of just embarrassing bravery. And I promise you, something great will come of it." What I had was a raw and honest moment. Nothing great came of it in the way one would think, but when everything was said and done, I was able to do the unthinkable. Regardless the results, I am grateful that I took a chance at life on love's terms.
The song by Queen, "The Show Must Go On" was released six weeks before AIDS would take Freddie Mercury from the world. In the April 2013 issue of Rolling Stone, Queen's Brian May told a story about the making of the song. He knew Freddie was sick and had concerns that Mercury may not be able to physically perform the song due to illness.
"I said, 'Fred, I don't know if this is going to be possible to sing.' And he went, 'I'll f***ing do it, darling' — vodka down — and went in and killed it, completely lacerated that vocal."
In a heartfelt vocal, with scant months to live, Freddie Mercury pushed himself to share his gift one more time with the world. But for the show to go on, a show has to be in play. Freddie Mercury was not merely a man who had courage at the end. It came from a life full of dreams and hard work to be the greatest frontman in music history. Risk after risk led to album after album. He shook an industry not by being sensible, but by embracing life with countless moments of insane courage.
My child is not just embracing life now. Dave has been courageously embracing life on their terms for five years now. The embracing of life is not predicated on the world liking who you are and accepting you. During the Obama administration we had a season of advancement, rights and safety for my child and all transgender Americans. Trump and Western Evangelical Christianity has stripped many rights and endangered their lives. Endangered lives can still live life.
Take those twenty seconds and find a little insane courage. Build a life that may not always seem sensible but is full of life. Take a dream and write it down. Give that dream steps. Live the steps. And maybe a dream will come true. No guarantees. But in a world of sensible people lacking insane courage there would be no Freddie Mercury. My child may not have ever been true enough to love for themselves to come out and be Dave. Poets, singers, artists, great architects, athletes, inventors, activists who changed the world and even hopeless romantics and troubadours would not be possible without those moments. Their foundations were lives full of moments of insane courage with embarrassing bravery in the face of adversity and sensible people saying that this is foolishness.
In the end of it all, when facing the hardest moments of our lives and maybe even mortality, the show either goes on or we walk off the stage. The sensible who fail to dream and see possibilities are ill equipped to keep going, but the insanely foolish among us stay the course and change the world.
The Show Must Go On: 20 Seconds At A Time
I still wear a watch. It has a stopwatch feature on it. When I am afraid to do something I dream of, I click it on and take twenty seconds.
As many of you know I almost stepped off the stage of life by taking my own life. But twenty seconds of courage later, I knew the show must go on. Inside my heart was breaking, but I persevered to live as I have never lived before.
What can you do for yourself in twenty seconds?
What can you do to change the world in twenty seconds?
Dreams, equality, change and even greatness happens in moments. If all the world's a stage, and all the men and women and people beyond the binary are merely players; then the show must go on even in the last stage staring oblivion in the face.
Like This Column? Please Support It!
If you like what you read here and wish to support this work financially, I would appreciate it.
There are three ways you can support this. If you feel what I do here matters and want more, you can help.
Become a Patreon: Patreon is a space where you can support writers and artists much the same way many do PBS and NPR. You can go to my patreon at https://www.patreon.com/patlgreen and pledge monthly support for as long as you are able.

One Time Gift: Feel free to go to my paypal at paypal.me/patlgreen to make a one time gift. Include a mailing address if you wish. I will be happy to send a handwritten thank you card, postcard, or maybe even send you a small thank you.