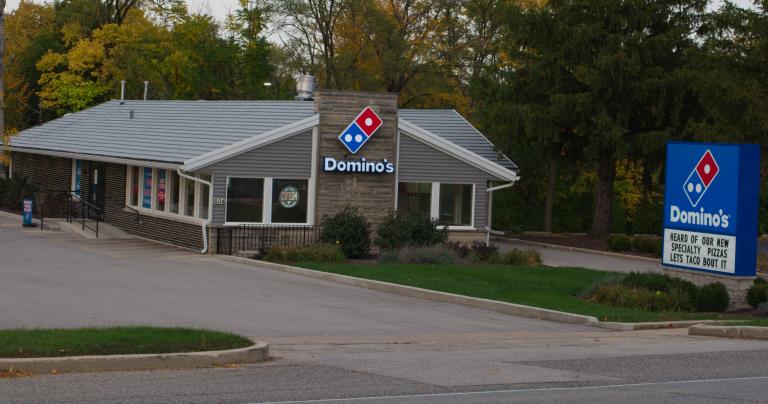 My old church is now a Domino's Pizza! I sat on the curb across the street from the building and laughed like I have not laughed in months. The last vestiges of the legacy of Pastor Pat have died and it was a surprising relief. Freedom from religion is a beautiful thing.
The History Of LifeBridge Church
Before I was your local urban secular dad of a trans young adult, I was a preacher. Had been since the 1990's. The idea to start a new church started in 2006 when I was the admin for Jay Bakker's Revolution Church website. He is the son of 80's fame Televangelists Jim and Tammie Faye Bakker. During that time I got my head out of my butt regarding LGBTQIA+ equality. I was still an arrogant and crummy ally, but I was an ally. I was also an adjunct professor for my alma mater, Christian Life College (formerly Chicago Bible College), at that time.
When my contract to teach was not renewed over my new association with LGBTQIA+ people, I found a church in the Chicago suburbs that took me in and sponsored me on the quest to start this new church in Lockport, Illinois.
After over a year of hard work, negotiation for space, re-ordination and thousands of dollars spent, we had out first service the Sunday after Thanksgiving in 2008. 75 people in attendance that first Sunday and we were off and running. In October of 2012 I would preach my last sermon in a middle of a divorce and start driving a taxi in the dark of the urban night. Leaving the institution of religion and the institution of marriage was the only way I could protect my child who needed their dad most after coming out of the closet as trans.
The Good
If you were a LGBTQIA+ kid, a minority, a victim of domestic violence, or a sexual assault victim, we were the only game in town that was fully prepared and willing to help in any way we could. In this very red state town in the middle of blue state Illinois, it was a space to come and get real resources and aid with bridges I had built.
I had a monthly column in the local paper that challenged the religious right on their views on gay marriage, black lives matter, and people of color. Sometimes the arguments between the left and the right in our little town through letters to the editor went on for months over one column. My "enemies" always thought they were hurting me by doing this. They made me a fixture in the town and I would be recognized randomly in public spaces and I used that to challenge the community.
One of the gay teens in our youth outreach had been beaten up by two other students walking home from school. His crime? He was gay. A week later, a lesbian in our group had a bottle thrown at her by unknown teens. The bottle struck her in the head and injured her. I was done. I almost got arrested for contempt of court in an uphill battle to get restraining orders enforceable in the schools for the victims. That led to a fight with the principle and the superintendent. By the time I was done taking the matter to the state as a Title IX discrimination fight, the superintendent has an "early retirement". Then we created an after school GSA in partnership with the local Episcopal church. That GSA had one goal. 2 years later the goal was achieved and a GSA was instituted in the school. The mayor's evangelical wife tried to stop it after it had been voted in and the new superintendent stood up to her knowing I had his back!
I did 4 funerals in bars for addicts that were loved by their own tribe. No one else would officiate that.
Speaking of officiating, lost count of how many same sex and fluid weddings I officiated.
We got 7 churches to join forces in a central community resource center that gives real help to people that keeps them from being homeless, funds a food bank and gives out scholarships. That still exists and I am proud to be it's past president and co founder.
I was instrumental in the termination of employment of two youth pastors in other churches that were hurting teens emotionally.
The Bad
I had a board that was constantly holding me back from doing more things that could impact the community because they felt we had to be nicer to the other kids in the religious sandbox than someone's cry for help in the night. Some of those cries ceased. They died.
I had adults betray the trust of teens and young adults in my youth outreach. Two of the adults told parents they knew what the kids said about them. Those two were dealt with easily and swiftly. Then came the pervert. He made the teenage girls in the group uncomfortable. I went to my board assuming they would back me on his removal from the youth outreach, the board, and the church. I was wrong. He was banned from the youth outreach, but not the church or the board and that was bullsh*t. The only way I was able to keep him out of the youth outreach was I made it it's own legal entity. Myself and two of the youth were legally in charge of it. I never wanted a board to oversee or dictate the lives of those beautiful kids. My distrust of the progressive christian adults was justified that night.
The Ugly
My kid was in a fishbowl. At school, at church, in town, when we went out of state and people wanted to connect with the great lakes director of the Progressive Christian Alliance, Midwest head of the Outlaw Preachers, and co facilitator of the Chicago Chapter of the Emergent Villages Up-Rooted Cohort, Rev Pat Green. Often times I would have my kid in tow while traveling out of state for a convention. My child had limited agency. They were always "Pastor Pat's Kid". Pastor Pat, the columnist, the speaker, the revolutionary placed a precious life in a shadow that shut out the light.
When my kid came out, all bets were off and no one had a right to speak about my child. The father was back and the pastor was dead.
In Closing
When I was a taxi driver, money was tight. When I wanted to get a "nice meal" for me and my kid; it was often Domino's and a Redbox movie. For less than $20 we had dinner and movie. Domino's provides a service to a community for those who have limited means. The church, even my church, was a wedge in my relationship with my child. Domino's Pizza bonded us. The moral of this story? Don't go to church. Have pizza instead.
Miss My Writing? Support Me This Holiday Season
I miss writing here. I want to write here more and reconnect with the community we have built. But I need your help. In this time of shelter is place, I have to go to the projects where the money is. My patreon support in 2020 is a fraction of what it was. The reality is, my time is valuable. I appreciate every reader here. If one percent of the readers here put in a few bucks, the other 99 and you would get more content. Thank you in advance for your help and support. I miss you.
Buy Me A Coffee: You can buy me a coffee at https://www.buymeacoffee.com/patlgreen
One Time Gift: Feel free to go to my paypal at paypal.me/patlgreen to make a one time gift.