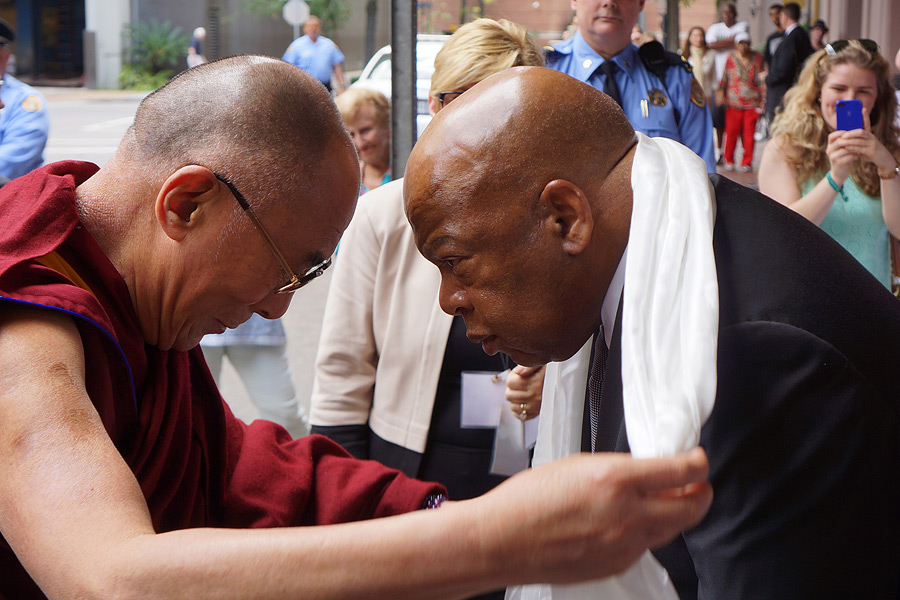 His Holiness the Dalai Lama has graced New Orleans with his presence this weekend. Prayer flags are fluttering from balconies more accustomed to Mardi Gras beads and brass bands are sharing the scene with throat singing…
HH Dalai Lama arrived under the auspices of a conference called "Resilience: Strength Through Compassion and Connection." Those familiar with his life story (http://www.dalailama.com/biography/a-brief-biography) know that His Holiness embodies this resilience.
As you think about your own life, where to you find stories of resilience? Where are compassion and connection in those stories – in you?