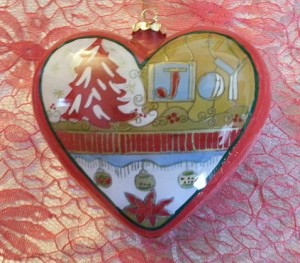 As the Community Minister for the Greater New Orleans Unitarian Universalists, I spend a lot of my time immersed in the injustice of layers of oppression. New Orleanians still trying to get back into their homes over 8 years after they were flooded out, transgender women forced to be housed with and often abused by men in prison and in shelters, a football field of wetlands lost in this state every half hour … Each day there's more. Family diagnosed with chronic diseases, babies born too soon, people die… and.
AND Christmas comes each year in this country, whether you celebrate it or not. While I often find myself in the position of protesting the dominion of the dominant culture, I don't fight Christmas. I choose to enjoy Christmas. I think that Christmas can be sweetly subversive.
Hey World – people are ill and homeless and jobless and imprisoned and killed! For most of the year, most of the world ignores these hard truths, pretending that the poor are poor because of poor choices instead of acknowledging a system of oppression that radically tilts the playing field towards some –and away from others.
But come Christmas, pretending stops – at least for a moment.   Suddenly we collect coats and toys and feel good stories about providing shelter and hope to families down on their luck.
Suddenly we tell a story about a great leader born in questionable circumstances, sharing his birthday crib with the donkey's dinner, soon exiled to the immigrant life in Eygpt with his family.
Rumors of premarital sex, poverty, immigration … you name it, the Christmas story goes there…
And tells us – joy to the world. Hope has come.
Let there be peace and kindness and respect among all creation.
It's a 6th Principle: The Goal of World Community with Peace, Liberty, and Justice for All!
Yes, I know. That's not exactly how the scriptures or even the carols go.
But I am grateful for the promise of this season…For once a year our deeply embedded cultural story tells the world:
 Children are precious.
 Where you are born should not predict the quality nor the value of your life.
 Women too have the holy within them.
 It matters that we bear witness to each other and to the vast brilliance of the universe.
 Sometimes knowledge needs to bow to intuition.
 Life is a gift, utterly unpredictable, infinitely possible.

 There is hope for change.
And where there is hope, friends, there is joy.  Beloveds, may there be joy for you and your loved ones today and every days.