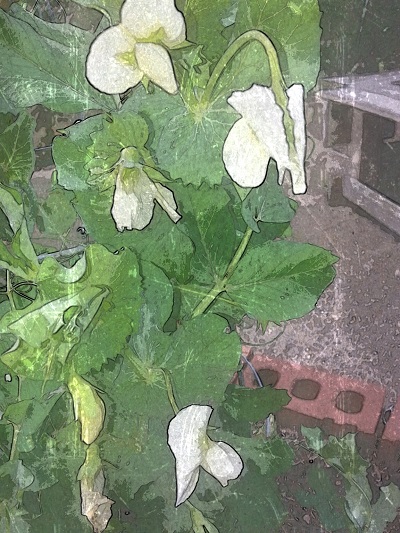 Last week the Center hosted two groups of youth, one primarily people of color, one primarily white people. As the groups co-navigated the space of the Center and the programming, it was pretty clear to everyone why we talk about race and an analysis of racism as a gateway to serving in the New Orleans community. This week the Center is filled with another group, this one primarily white people from a place of primarily white people. Many in this group have been coming to New Orleans to volunteer for years and some are not sure why they have to talk about race and racism each time they come – other than that it seems to be the price of the trip to New Orleans. There are moments of joy in the work of unraveling oppression and moments of despair.
As I write, my garden fills with love bugs, lettuce, stinging caterpillars, and thyme. Despair and joy ripple through this Earth Day 2014. Those with power to change the laws and hold those who are destroying the Earth's ability to sustain life as we know it are busy arguing semantics and pocketing short-term profits. Perhaps this is not surprising in a country founded on the belief that land could be bought and worked at the expense of human life.
And so we have to talk. To each other. About uncomfortable truths.
Our silence will not protect us… will not make sure that my niece and your child have trustworthy water and air that will not poison them. The environmental crisis of the Gulf and West Virginia has moved inland with the advent of fracking. White people are learning that their whiteness will not protect them from the brutality of our current economic system, from the impact of decades of valuing imaginary numbers over real life.
And here we are, called to continue the struggle for collective liberation – imperfectly, madly, hopefully… Happy Earth Day, beloveds. Let's talk to each other.