There it is. It's done. Whether you're getting a refund or had to write a check, or if you just made it in the nick of time to file for an extension, Tax Day has come and gone, so we can rejoice. Yes, I know, mostly rejoice that the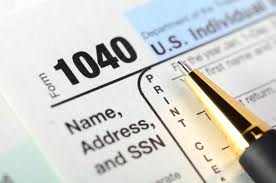 hell of dealing with tax forms and receipts and inadequate record-keeping (it's not just me, is it?) is over for another year. But maybe you can also spare a moment to celebrate the fact of taxes themselves.
Really? Yes, really. Taxes are the practical assertion of a central religious truth: we belong together, and there are things that we can do in service to one another that none of us can accomplish alone. We need one another. My religion asserts that none of us has the whole picture of the nature of God or the meaning of life, but that we come closer to the truth in conversation with each other. Although my religion is less explicit about it, I would claim that my religion also acknowledges that no one of us can build and maintain a system of roads, or serve as a police force, or fight fires or maintain the safety of the food supply or keep airplanes from running into one another or a vast array of other things. And so we band together, pooling our money to make happen collectively what we can't do on our own.
Now, I have plenty of issues with the details of the system. I am no fan of the percentage of my tax dollars that go into the insatiable maw of the military, and it absolutely drives me around the bend that corporations that are pulling in billions of dollars are paying not one red cent into the common pool. Don't get me started. These are flaws in the system, and I surely wish they would get fixed. But the system, the declaration that together we can "promote the general welfare," is, I think, one of the great inventions of humankind.
You know how I know this? Yesterday I went to the library. I don't go as often now that I usually get my library books in electronic form. But yesterday the book I wanted was available in print and not as an e-book, so I hied myself down to my local library, and felt once again the same thing that I always feel when I go to the library. Joy. Pride. Here is a beautiful building, filled with more than books. (Although, being filled with books would in and of itself warrant a verse of Dayenu, the Passover song that declares of each of God's blessings, "it would have been enough.") This building is filled with people. Toddlers with stacks of picture books, school kids on break, adults looking for jobs on computers, teens doing research projects, elderly people lingering over the periodicals. Some event for children is going on rather loudly in the community room while a respectful murmuring prevails in the stacks. There are people of all shades of human skin color, and complete strangers comment on each other's book choices and share recommendations. It is, in short, heaven.
And I imagine walking into this building with a small child, and showing her the room of bright books, the tables and the pillows for reading, the librarian who is there to answer her questions or offer story time, and saying: "Here. This is for you. We built it together so that you and your friends and the people you don't know could share in the amazing gift of human creativity. You can come here whenever you want and borrow whatever you want and bring it back because that is the joy of sharing. And maybe sometimes sharing seems hard, but I want you to see just how much fun we can have when everyone shares together."
And then I want to bring in Cliven Bundy, the yahoo in Nevada who thinks it's more patriotic to hold a stand-off with the Bureau of Land Management than to pay his grazing fees for using federal land. And I want to bring in the CEOs of Boeing and Verizon and General Electric and the other 23 major US corporations that pay nothing—zip—zero in taxes. And I want to bring in Paul Ryan with his "let's give it to the rich" budget. And I want to say to them, and to everyone else who thinks that taxes are, by definition, bad: "This is what happens when we remember that we are a community. This is what patriotism looks like. Go then, and do likewise."