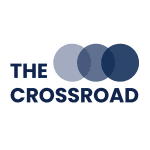 The Crossroad began in the heart of West Texas oil country. Two business leaders sought a way to train and equip their employees. What they discovered is that producing better leaders led to a more efficient organization. There was more buy-in, self-governance, and a sense of ownership within the company. In 2016, Servant Leadership was formed to try to bring these insights and discoveries to organizations around the world. In 2020, we rebranded as The Crossroad in order to create a greater level of connectivity between the many different resources within our network.
Our tools have helped transform individuals, teams, and organizations around the globe. From California to New York, Brazil to South Africa, we have seen these tools impact all kinds of organizations – non-profits, education, churches, political, and business.
The cultures of our world are in turmoil. We believe this is largely due to ineffective leadership and an unhealthy perspective on what it means to lead. The Crossroad aims to help redeem society through equipping leaders, empowering organizations, and redefining what it means to be a person of influence.
Mission: Equip individuals and organizations to more effectively develop individual and collective structures of meaning.
Vision: Redefining effective leadership
Values: Self-Governance, Perseverance, Perspective/Truth