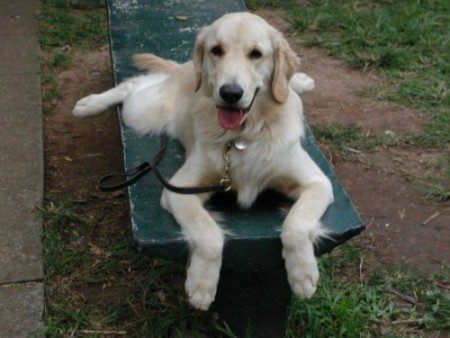 BREXIT! TRUMP! ISIS! The headlines are enough to make you queasy these days, yet if you're like me, you find yourself reading the stories, trying to make sense of things that are in large part nonsensical.
But with the weekend here, it's time to forget about politics, our jobs and anything else that might cause us stress, and focus on what really matters in life: family, friends and a good grilled chicken sandwich. That's why I've made the following pledge for this weekend, and potentially every weekend for the rest of the summer.
What I'm NOT going to do: Answer the phone. Respond to e-mails. Randomly surf the Internet. Tweet. Think about work, or for that matter, the future. I'm going to skip the evening newscast and probably even avoid watching my beloved NY Mets, they have a way of raising my heart rate.
What I'm going to do: Give thanks for all the good in my life. Kiss my wife. Get together with friends and really listen to what they have to say. Eat a big breakfast. Find a morsel of wisdom to offer my daughter each day. Give more thanks. Drink a good craft beer, or two or three, in a glass, slowly.
The author Elizabeth Gilbert is best known for her book Eat, Pray, Love. But several years ago she contributed the beautiful short piece below to a collection called "What Matters Now" that was curated by Seth Godin. It hits all the right notes on where we are as a society—and where we need to be, especially on the weekend.
We are the strivingest people who have ever lived. We are ambitious, time-starved, competitive, distracted. We move at full velocity, yet constantly fear we are not doing enough. Though we live longer than any humans before us, our lives feel shorter, restless, breathless…

Dear ones, EASE UP. Pump the brakes. Take a step back. Seriously. Take two steps back. Turn off all your electronics and surrender over all your aspirations and do absolutely nothing for a spell. I know, I know – we all need to save the world. But trust me: The world will still need saving tomorrow. In the meantime, you're going to have a stroke soon (or cause a stroke in somebody else) if you don't calm the hell down.

So go take a walk. Or don't. Consider actually exhaling. Find a body of water and float. Hit a tennis ball against a wall. Tell your colleagues that you're off meditating (people take meditation seriously, so you'll be absolved from guilt) and then actually, secretly, nap.

My radical suggestion? Cease participation, if only for one day this year – if only to make sure that we don't lose forever the rare and vanishing human talent of appreciating ease.
Columnist's Note: I went to find a link to Elizabeth Gilbert for this story and by chance discovered she was in the news regarding a well-known character in her famous book. For more information on that story, click here.