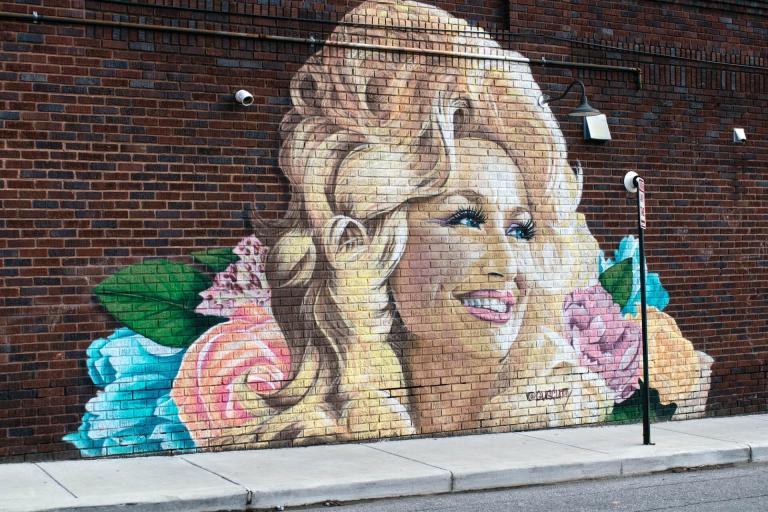 She's an American icon. A beloved singer and actress, just the thought of Dolly Parton has the power bring a smile to your face. And if you've ever seen her interviewed, you can almost sense there's a deeply spiritual side to Dolly.
While Dolly goes to church, it's not part of any organized religion, and she doesn't consider herself religious. There's a story behind that. As reported by Stephanie Harper on the website Distractify, Dolly "once thought of God as a monster" and "she grew up afraid of religion." It may be because her grandfather was the preacher at the church she attended and had a very Old-Testament-y, fire and brimstone view of God.
What church does Dolly go to today? In another interview, the songstress revealed it's a private chapel located in the backyard of her Tennessee home. A friend says "She spends time there most every day she's home. She not only prays there, but she often goes there to write spiritual songs. (Her husband of 56 years) Carl goes as well, and it's their quiet place to reflect, pray, and give thanks."
Dolly Parton may not be religious—but is spiritual.
In her 2020 book Dolly Parton, Songteller: My Life in Lyrics, the singer wrote: "I'm not that religious, but I'm very, very spiritual. I grew up in very religious surroundings. I grew up with a Bible background, and I'm glad I did. I know my Bible stories." She learned early on to rely on prayer to get her through life's crises. "A belief in God is essential," she concluded.
In the book, she also revealed that one way she connects with God is through nature. She explains, "A lot of people think that because I look so artificial, I never spend time outside … I love to be out in nature … I sit under trees to write songs. I listen to God's voice through the wind."
A couple of recent interviews featured at the magazine Southern Living again show the spiritual side of Parton, who is now 77 years of age. In fact, it's hard to find an interview where her spirituality is not discussed. It seems to be an integral part of who she is and how she lives.
When asked about her spirituality, she said she lives it each day. In her words, "You know, that's how you practice it. You just live it and be it. A lot of people overthink spirituality, you know? And they, therefore they think it has to be some big ritual." But for Dolly it's really quite simple. It's all about living with the awareness God is always present.
Five points of spiritual wisdom from Dolly Parton.
A few of my favorite quotes from the Southern Living stories follow, the first being a nod to Luke 17:21. Some of the others showcase her belief that the person most responsible for our happiness is life is the one we see in the mirror each day.
"The kingdom of heaven is inside. It's right inside of you. And you can draw from that wisdom, whether you call it God or higher wisdom or a higher knowing, there's something bigger than you.
I don't think you have to be a saint. I don't think you have to be so strict that you can't have fun. You know, it's all about the intent of your heart.
We make our own choices as to whether we're going to be happy or whether we're going to be miserable. It's a choice. Everything's a choice.
You can change things for the good, you can change things for the bad, but you can't be so damn stubborn that you're not willing to even try.
I often say that I was born with a happy heart, but boy, my heart gets heavy so much these days. And then I just keep trying to think of ways that I can make a personal difference."
Dolly Parton quietly makes a difference. Over the years, she has donated her time and money to numerous charitable causes and has been a vocal advocate for LGBTQ+ rights. In 2022, billionaire Jeff Bezos donated $100 million to her Dollywood Foundation, and she uses the funds to donate to her favorite charities and to continue her own charitable work.
In researching Dolly's spiritual nature, I stumbled upon a subreddit called r/Christianity that discusses various aspects of Christian life. It might be no surprise that Dolly has fans there as well, with one person posting "I feel she's been an excellent example of what a Christian can be." Another contributor states:
I would argue that Dolly Parton lives out her Christian ideals and is the closest thing that we have to the Dalai Lama in the U.S. 
There may be some truth to that idea: Dolly Parton is the closest person in the U.S. to the Dalai Lama. We would all do well to follow her lead.