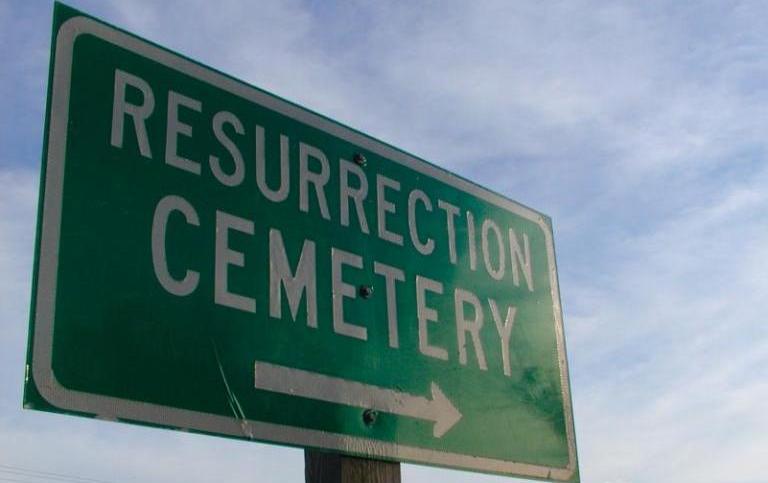 By Tommy Moehlman
The book of 1-2 Kings is bonkers. Floating axe heads rise from the water. Children resurrect from the dead. These stories are sandwiched between the rise and fall of the Davidic monarchy. The narrator of 1-2 Kings (hereafter Kings) depicts an enchanted world filled with violence, famine, ecstatic prophets, and fire falling from the sky. We rightly ask how these narratives fit together, and more generally, how we might teach and preach from the book of Kings.
Flat Views of 1-2 Kings
Some argue that Kings merely serves as pro-David propaganda. Others think it accounts for why the exile happened. Both frame Kings simply as a political history of ancient Israel. Yet this fails to explain how the prophets Elijah and Elisha fit within this framework. This is important since they account for a full third of the book of Kings.
Another group of readers mine Kings for moral insight by studying key characters. This approach typically valorizes the prophets Elijah and Elisha. Yet this, too, is overly simplistic. It reduces the narratives to moral lessons like "be like Elijah or David or Elisha." Or "don't be like "Ahab, Jezebel, or Jeroboam." But Old Testament figures are more complex than one may expect. Solomon is arguably both the wisest and foolish king who ever lived (1 Kgs 3 cf. 11). And Ahab, one of the worst kings, repents from his evil ways, at least for a short while (1 Kgs 21:28-29).
Neither of these views is uniquely Christian because each fails to account for the genre of Kings. The categories of "fact" and "fiction" don't quite fit. Kings is an ancient text aiming to shape the theological imaginations of those who receive it as Scripture.
A More Lively View of 1-2 Kings
A theme that Christian interpreters routinely miss is how God restores the "dead" back to "life." We see this in several Elijah and Elisha stories about life, death, children, and land. They show us that life can thrive in unexpected places. This inspires hope for both ancient and contemporary audiences.
Life Giving Elijah
First Kings 17 begins with a strange account in which God "sustains" Elijah in the midst of a famine by using ravens (1 Kgs 17:1-4). Elijah then meets a poor widow in Zarephath. The famine that God causes endangers the life of the woman and child (1 Kgs 17:7-10). So the woman and prophet work together to "sustain" one another. This repeated verb primes the reader to connect the ideas of health, land, and children.
The themes of health of the children resurface later in the chapter. The son of the widow woman becomes sick. Throughout Kings, sickness is a matter of life and death. Elijah takes the boy from his mother's lap, goes to the "upper-part" of the house, and puts the child on his "bed." The prophet then stretches over the dead boy three times, brings him back to life, and restores him to his mother.
Life Giving Elisha
Second Kings 4 also introduces a widow whose two children are threatened by an economic crisis. Like his predecessor Elijah, Elisha provides for this family through a food miracle that saves the children. He then encounters a Shunammite woman who builds him an "upper-room." She furnishes it with a "bed," table, chair, and a lamp (v. 10). These words, with the exception of "bed" echo the furnishings of Solomon's Temple.
When the child of the Shunammite dies, she puts him on Elisha's "bed" and goes out to find Elisha on Mount Carmel. Elisha comes back with her, prays, and then closes the door behind them (2 Kgs 4:33; cf. 4:4). The prophet huddles over the dead child, places his own mouth, eyes, and hands over those of the dead child (2 Kgs 4:34). The only other time this verb "huddle" occurs is when the prophet Elijah huddles over the sick land in 1 Kings 18:42. The child's body warms up and he sneezes seven times returning back to life. The overlap in these narratives is important. The repetition of terms juxtaposes the land in crisis with a mother and child in crisis.
Life Giving Elsewhere in 1-2 Kings
With Elijah and Elisha, life emerges in unexpected places. First Kings 17 depicts the transformation from life to death outside the borders of Israel in the upper room of a widow's home. Second Kings showcases the resurrection of a dead child behind closed doors in a place somewhat akin to the holy of holies. Why include these stories about unnamed children being raised from the dead? Perhaps to show that God maintains interest in his people and their land even when core structures, like the Temple, have disappeared.
God continues this life-giving work elsewhere in Kings. Solomon's life-giving wisdom restores a child to his mother (1Kgs 3:16-20). God rescues Hezekiah from life-threatening illness (2 Kgs 20:1-11). Defeated king, Jehoiakim, dons new clothes in Babylon (2 Kgs 25:27-30). Such sudden shifts surprise the reader, causing us to slow down and ponder how else the theme of resurrection might manifest itself in Kings.
In doing so, it awakens us to the resurrection hope that continues to animate and sustain the Christian life.