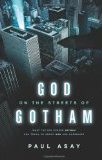 God on the Streets of Gotham
What the Big Screen Batman Can Teach Us about God and Ourselves
by Paul Asay
Copyright: May 18, 2012
Publisher: John Wiley & Sons
Summary:
What do God and the Caped Crusader have in common? While Batman is a secular superhero patrolling the fictional streets of Gotham City, the Caped Crusader is one whose story creates multiple opportunities for believers to talk about the redemptive spiritual truths of Christianity. While the book touches on Batman's many incarnations over the last 70 years in print, on television, and at the local Cineplex for the enjoyment of Batman fans everywhere, it primarily focuses on Christopher Nolan's two wildly popular and critically acclaimed movies—movies that not only introduced a new generation to a darker Batman, but are also loaded with spiritual meaning and redemptive metaphors.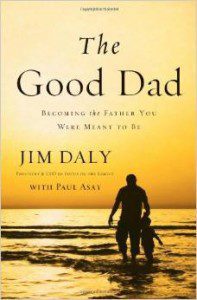 The Good Dad
Becoming the Father You Were Meant to Be
by Jim Daly (Author), Paul Asay (Contributor)
Copyright: April 22, 2014
Publisher: Zondervan
Summary:
It's never too late to be a better father.
Jim Daly, president and CEO of Focus on the Family, is an expert in fatherhood—in part because his own "fathers" failed him so badly. His biological dad was an alcoholic. His stepfather deserted him. His foster father accused Jim of trying to kill him. All were out of Jim's life by the time he turned 13.
Isn't it odd—and reminiscent of the hand of God—that the director of the leading organization on family turned out to be a guy whose own background as a kid and son were pretty messed up? Or could it be that successful parenting is discovered not in the perfect, peaceful household but in the midst of battles and messy situations, where God must constantly be called to the scene?