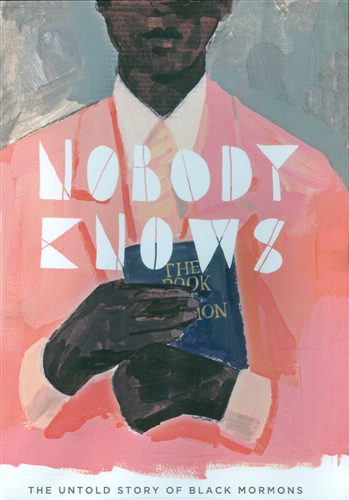 NOBODY KNOWS: THE UNTOLD STORY OF BLACK MORMONS is an award-winning documentary about African American Latter-day Saints.
Few people, Mormon and non-Mormon, are aware that there has been an African American presence in the LDS Church from its earliest days, that the vanguard company of Mormon pioneers included three "colored servants" (slaves), and that subsequent pioneer companies included both freeborn Blacks (such as Jane Manning and Isaac James) and enslaved Blacks, such as Biddy Smith Mason and Elizabeth Flake.
This documentary talks about that little-known legacy, and confronts the hard issues which surfaced in the most turbulent years of the Civil Rights Movement, when the Church continued to restrict its priesthood from those of African descent (a policy put into place in 1852). It discusses the context for that restriction, and how it was finally lifted. It also addresses the challenges of modern Black Mormon pioneers.