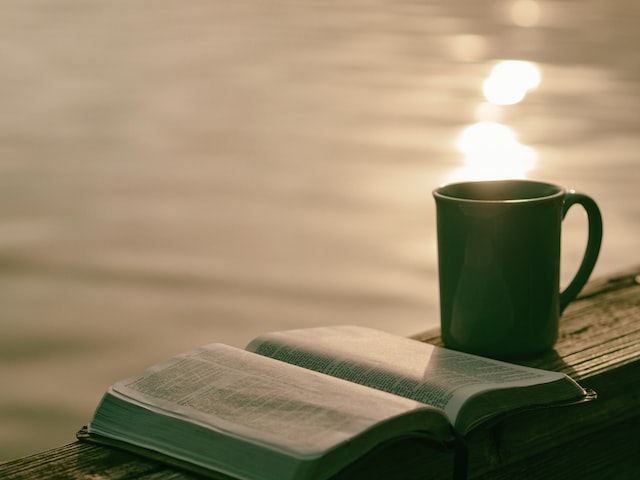 Jesus First in a "Me First" World
In a world that shouts, "look out for number one!", how do we counteract cultural norms by seeking Jesus first? With so many different things vying for our attention, how do we stay focused on Him in our day-to-day lives?
What's the Word?
I'm not normally one to decide on a specific word or theme going into the new year…however, when 2022 began, I had the word "direction" on my heart. I low-key considered it my "word of the year" as I found myself seeking God's will in my life and clarity in my decisions. It was a year that involved hard choices, occupational changes, and lifestyle adjustments. While I still can't clearly see the road ahead (who can?), God continues to guide me through each shaky step.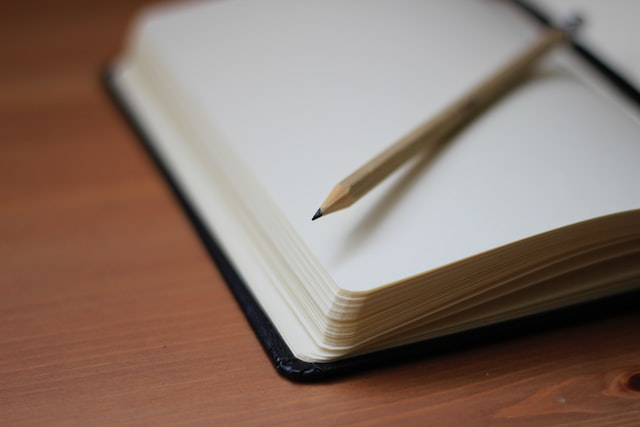 As 2023 approached, I thought, "Okay, maybe I'll pick a word to focus on again this year…" and ran through a couple of ideas such as "contentment",  "simplicity", and "intentionality". These are all things I believe are important and have been working on in my life, so why not make one of them my "word of the year"? Yet, I never landed on one word. A few nights into the new year, I kept waking up with the same phrase in my head, "Seek ye first. Seek ye first." This might sound strange to someone not familiar with the Bible, but I knew exactly what it referred to. I turned to the book of Matthew the first in the morning. 
"But seek ye first the kingdom of God, and his righteousness; and all these things shall be added unto you" 
I replied in my heart, "Okay, I get it, Lord. You want me to seek you above everything else. Above my own ambitions, above my family, above my finances, above my health, above my career. First and foremost, got it!" But, what does that actually look like?
Self-Seeking Tendencies
The voices weigh in from all around us, saying, "self-care", "live your truth", "advocate for yourself", "take up space", "you do you", "follow your heart"…etc. While I know some of these phrases used in certain contexts can be positive and encouraging, you won't find them in the Bible.  It's as if God was quietly knocking on the door of my heart, saying, "Hey, it's not about you, remember?" And thank goodness, it's not! I am flawed and make mistakes daily. Sometimes, my heart leads me astray. Often, my words come out wrong. At times, my emotions get the best of me and I respond irrationally. It's okay for our human nature to show, but it also reminds us why we need to be seeking Jesus first. 
Practical Ways to Seek Him First
You might be thinking, "that sounds nice and all, but what does that look like in my day-to-day life?" I'm still learning, but here are some things I have been implementing that help keep my priorities in line and my mind focused on Jesus throughout the day when other things try to pull me away:
1. Start with Jesus
Simple as that, right? Just kidding! Honesty though, starting your day in the presence of Jesus is one of the best ways to get in the mindset for the rest of the day. But, here's the thing: this can look different for everyone!
Your time with Jesus doesn't have to be a peaceful 30 minutes of uninterrupted time with a piping hot cup of coffee in hand, reading your Bible as you watch the sunrise. In an ideal world, sure, that would be wonderful. I, for one, love early quiet mornings… when I can get away with it, I try to wake up early, brew a cup of coffee, and sit down with my Bible and my verse-mapping journal, to delve into a specific passage of scripture. However, this doesn't always go as planned! Sometimes, I have a toddler who woke up too early sprawled across my lap, which can make it impossible to try to focus on or write down anything, and that's okay! 
Give yourself grace on days when things don't go as planned and don't let it discourage you from moving forward. We have to allow room for what our life looks like in the season we are in. Some mornings, it may be a simple prayer as you wake up and your feet hit the floor. It may be turning on worship music while you're making breakfast. Time with Jesus doesn't need to be complicated or elaborate, just intentional.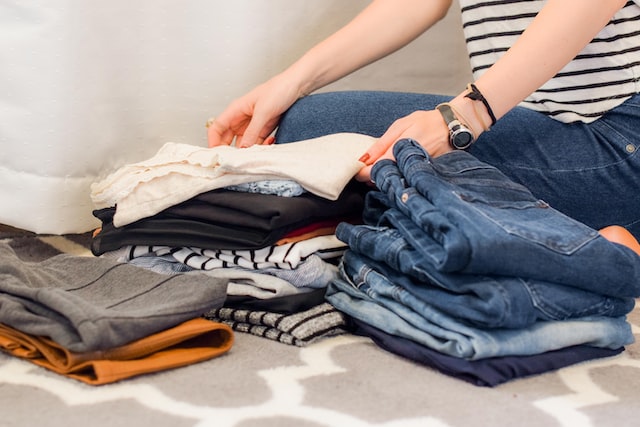 2. Incorporate Worship
I saw an inspiring Instagram reel a few weeks ago. I wish I could remember who posted it – but the lady was doing laundry and dishes around her home, and she wrote, "this is worship too". She was referring to the acts themselves that she was doing with a servant's heart, for God's glory. As I watched, it hit me that these tasks could be turned into a time of worship.
This has been a game-changer for me! I put together a worship playlist and have been turning it on when I am doing day-to-day chores around the house such as folding laundry, sweeping the floors, emptying the dishwasher, etc. Not only does it make these tedious things more bearable, it helps keep my heart and intentions right throughout the day. Turning something I have to do anyway into a time of worship has been one of the easiest ways I've been seeking Jesus.
3. Slow Down and Allow Rest
Now, onto one that's not so simple for me… I have an active and achievement-oriented personality. I'm someone who constantly needs to be doing things and tries to make the best use of the time I have. Rest often feels counterproductive to what I'm trying to accomplish. 
I have to remind myself that is okay (and actually beneficial) to make time for rest. A quote I heard last week brought it into perspective for me. It said, "if the Creator of the world can take a day to rest without things falling apart, so can you." If we're not careful we can fill every moment of our day with things to keep us busy.  Making intentional time to rest in the presence of Jesus will quiet our hearts to be able to hear from Him.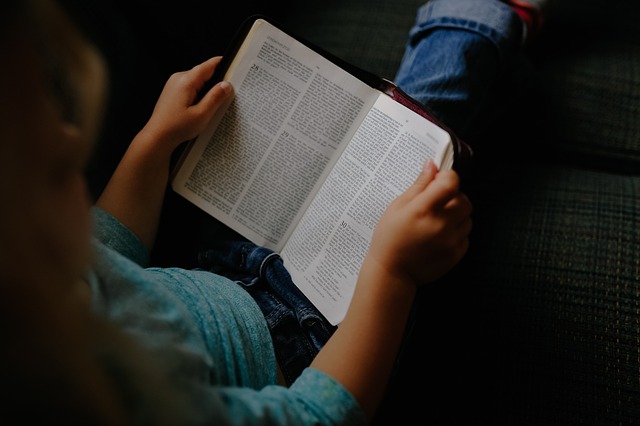 4. Invite and Teach Your Kids to Join in
We made an intentional change as a family recently, to pursue God together through weekly family devotionals. Once a week after dinner, we'll sit at the table and read and discuss a passage of Scripture (we use the devotional, Long Story Short). While the devotions are fairly simple and short, they open up a lot of discussions and thoughts on the topic. They also get the kids thinking about other Biblical topics that they have questions about. This has become one of my favorite times of the week.
Other ways we invite our kids into a spirit of worship are by listening to worship music in the kitchen while prepping dinner and praying together consistently on the way to school, before dinner, and at bedtime. We can't leave it up to school or church alone to teach our children Biblical truths. Creating a Christ-centered environment at home is so important in growing their faith.
Again, this comes down to intentionality. We are not always going to be perfect in our pursuits, but our kids are watching and learning from our behavior. If we say that Jesus is first priority in our lives, we need to make sure we are demonstrating that as well!
5. Seek His Approval, not the World's
Man, it's easy to let what others think of us control our decisions! I would describe myself as a recovering people-pleaser. Some days are better than others! There are countless situations where I let others' perceptions of me influence what I choose to do or not to do. I'm learning that in order to truly seek Jesus first, I have to let go of the notions that a) I have any control over what others think of me b) that it matters.
I'm trying to tune my heart into what God is asking of me, and listening to His voice often means drowning out other voices. It usually involves letting go of my pride and being vulnerable. All that I have to share is my own experience and the things God has placed on my heart…so that's what I'm committed to doing. Sometimes, it feels uncomfortable or puts me in a bad light, but if it can help encourage others in their pursuit of Jesus, it's 100% worth it.
Learning from Each Other
These are just a few ways I have been trying to consciously seek Jesus in my everyday life. I would love to hear what this looks like in your home. How do you seek Jesus first in practical ways? What routines have you established that help center your hearts and the hearts of your children on Christ?