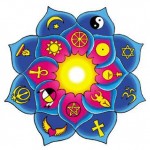 It's that time of year to give thanks.  Thanks for all that has brought one to this point, thanks for all the places one can from here. I have a lot of thanks to give.  I think back to January, 2008.  I'd been back from Africa for just over a month, and was seriously spazzing on the inverse culture-shock I was having due to having acclimated to the African climate, and even though I grew up here in North Carolina, coming back here was doubly harder than GOING TO Africa.
Being born and raised in this growing metropolis of the Triad definitely had its ups and downs back in the day.  I knew I was different from mainstream society early on, thanks to the pillow my maternal grandmother made me when I was three years old: "I know I'm somebody, cause God don't make no junk!"   Not to mention my early learning program at the YWCA had that big wall plaque at the YWCA that said: "Love your brothers and sisters as yourself."  Well, since I'm an only child, and God was telling me I had brothers and sisters, and that I was to love them as I do myself, it was only natural that I thought everyone else thought the same way.
Needless to say, not everyone had the same thoughts as I did.  I searched high and low looking for kindred spirits in my early 20s.  It wasn't until I returned from Africa that I found a sense of belonging, IN the triad. When I returned stateside from Africa, late 2007, I craved the oneness I'd been searching for.  Here's where I plug in my gratitude for the world-wide-web, for without it, I might never have met RavenHarte, Sky, Michael, Tavane and a plethora of other non-mainstream traditional individuals.  I found them through contacting Light and Energy Workers Association, otherwise known as LEWA.
While there are so many practitioners I have met over the years, these three individuals have left me with a deeper appreciation for the art of being Pagan.  RavenHarte with her tried and true rituals that leave a person spell bound by the very essence of feelings experienced. She is deeply aligned with her gods and goddesses. Listening to Sky preaching to all that Love is the key would leave one to wonder how her Voudoun practice could ever be considered a "dark art". And then there's Michael.  Dear sweet Michael was born into this world a Shaman, and I my heart is full with appreciation at knowing I get to watch him as he grows into his Indian heritage. Tavane has the ability to walk between worlds, living one foot in Spirit, the other in Material.  It's an honor to witness all of these practitioners in their space, whether it be 'at work' or in their daily lives.
I feel I would be remiss if I didn't mention my oldest friend, Kirk for leading me to the ways of the Tao.  His insight into this wonderful, logical, rational realm regarding the existence of Life is most surely what's kept me sane these past fifteen years. Lastly, and most likely, the best for last, there is my mom.  She probably wouldn't call herself Pagan, but I would.  I think she goes to church because that's what her folks did, and what is most comfortable to her.  But she's the one that taught me my love of the ocean, of being free, and of respecting 'The Signs'.
Without having come across the paths of these people, I would probably be hiding in a cave somewhere, being the hermit my shadow craves. But they keep drawing me out into the sun, give me inspiration and hope, that someday, we all will recognize and adhere to that early lesson from the YWCA.