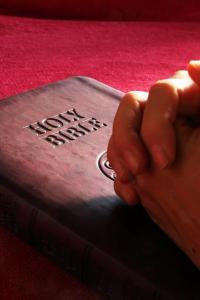 Image by James Chan for Pixaby
The Center for Progressive Christianity, a non-denominational network of affiliated congregations, informal groups and individuals, says that Progressive Christians generally:
1. Believe that following the path of the teacher Jesus can lead to healing and wholeness, a mystical connection to "God," as well as an awareness and experience of not only the Sacred, but the Oneness and Unity of all life;
2. Affirm that the teachings of Jesus provide but one of many ways to experience "God," the Sacredness, Oneness and Unity of life, and that we can draw from diverse sources of wisdom, including Earth, in our spiritual journey;
3. Seek and create community that is inclusive of ALL people, including but not limited to:
– Conventional Christians and questioning skeptics
– Believers and agnostics\All races, cultures and nationalities
– All sexual orientations and all gender identities
– All classes and abilities
– Those historically marginalized
– All creatures and plant life
4. Know that the way we behave towards one another and Earth is the fullest expression of what we believe, therefore we vow to walk as Jesus might have walked in this world with radical compassion, inclusion and bravery to confront and positively change the injustices we experience as well as those we see others experiencing;
5. Find grace in the search for understanding and believe there is more value in questioning with an open mind and open heart, than in absolutes of dogma;
6. Work toward peace and justice among all people and all life on Earth;
7. Protect and restore the integrity of our Earth and all of Creation;
8. Commit to a path of life-long learning, compassion, and selfless love on this journey toward a personally authentic and meaningful faith.
A Fluid List
These points are relatively fluid and subject to periodic updates by the Center for Progressive Christianity. The organization said its changes reflect:
• Comments and suggestions from readers and others
• Evolving ideas from the organization's advisors
• The belief that the 8 points should be subject to questioning and testing.
The Movement's 'Founding Father'
James R. Adams, a retired Episcopalian priest, founded the organization in 1996. His hope was that the movement would help mainline churches respond to the religious right and actively address social justice issues.
He saw biblical miracles as metaphors rather than actual events and made dance and theater part of his sermons. He also wrote several books on spiritual topics.
Adams served as pastor of St. Mark's Episcopal Church in Washington, D.C. from 1966 to 1996. He led the Center for Progressive Christianity for the first 10 years of its existence and died in 2011.
The Center's Mission
The center reaches out to people who see organized religion as ineffective, irrelevant or repressive and people who are not acquainted with Christianity.
It equates evangelism with peace and justice, seeks to give progressive Christians a strong voice and supports people who welcome the search rather than the certainty.
From a progressive perspective, the movement is open, intelligent and collaborative in its approach to Christian tradition and Christ.
Learn more about the center and Progressive Christianity by checking out its website at www.progressivechristianity.org.
Objections from the Right
R. Albert Mohler Jr., president of the Southern Baptist Theological Seminary, takes a dim view of Progressive Christianity, as you would expect. He does not see the movement as a threat to mainline Christianity but has attacked its efforts to "update" the gospel.
According to Mohler, updating Christian faith to make it more acceptable in today's world leads to movements such as Progressive Christianity. He doesn't believe the new faith is Christianity, at all.
In a recent interview with Decision, an evangelical magazine founded by Billy Graham, Mohler slammed "theological liberalism," saying it denies that the Bible is the infallible word of God and repudiates biblical teachings such as the virgin birth, the physical resurrection of Christ and the belief that Christ is the only path to salvation.
Mohler likened theological liberalism, in the form of Progressive Christianity, to Eve's encounter with the serpent in the Garden of Eden in which the serpent encourages her to question God's word.
He also had strong words for the LGBTQ community's efforts to liberalize Christianity. He criticized its insistence that the church change its stand on gender, marriage and sexuality and insisted that the church cannot bend or reinterpret scripture.
You may learn more about Mohler's thoughts on Progressive Christianity by going to www.decisionmagazine.com or www.albertmohler.com.
From the Center
As a layperson with a centrist view, I believe the progressive movement is fluid to the point that it isn't true Christianity. It denies the divinity of Christ in the first point of its 8 points and says he is only one way to God in the second.
These beliefs contradict two highly important tenets of the Christian faith.
However, Progressive Christianity seems in tune with Christ's teachings about love through its inclusiveness, and it reminds us of God's admonitions about taking care of the earth.
At the same time, I believe that evangelicals focus on rules and literal translations of the Bible to the point that they often miss the message.
Does it matter, for example, whether God created everything in six 24-hour days or in millions of years? I believe God exists in a timeless realm. Besides, the Bible says he didn't create the sun until the fourth "day" of creation. So, where did the 24-hour days come from on the first three days?
Should Christians split into warring factions over issues of this kind? I don't believe they should.
Another problem with radical right-wing Christians is that they tend to be extremely judgmental and sanctimonious and do not reflect Christian beliefs in their actions. They remind me of the Pharisees in biblical times. Jesus called these Jewish leaders hypocrites who "shut the kingdom of heaven in men's faces" (Mathew 23: 13).
For me, progressive and evangelical views are extremist, and their followers would be on the receiving end of Christ's wrath were he physically present on earth today.
Consequently, I'm open to learning more about the Lord and the Bible and finding my own way to salvation through Christ. The extremism of the right has pushed me to the left.
My leanings are definitely progressive, but my faith is deeply rooted in traditional Christian beliefs.