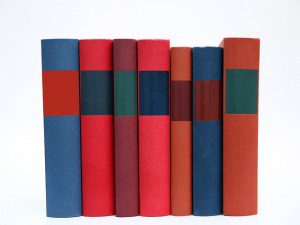 It's well worth checking out these "oldie but goodie" posts on essential resources for understanding the interconnection of faith, work, vocation, and economics:
"Faith and Work: What Needs to Be Read and What Needs to Be Written" by Greg Forster writing at The Gospel Coalition.  Greg gives short descriptions of a number of important books, and concludes with some suggestions about what kind of books we all still need to be writing on these topics!
"Books on Calling and Vocation, Books on Work and Jobs" by Byron Borger of Hearts and Minds Bookstore: a comprehensive description of a number of books about finding and following your life's work, both theological and practical, with some books that don't appear on anyone else's lists.  See also their gathering of "books by vocation" with resources about developing a Christian worldview in any number of fields. Hearts and Minds is a very special bookstore and I highly recommend you support them!
"Faith and Work Bibliography" by Robert Barnett of the Mockler Center at Gordon-Conwell. (It's a PDF, just so you know.)  No descriptions here, but a large and helpful list that ranges from the academic to the practical.
"Vocational Stewardship Bibliography" on Amy Sherman's website, Kingdom Calling (another PDF) with resources for both churches and individuals.
And finally, a list of lists: a link to the resources at Programs for the Theological Exploration of Vocation, where there are literally hundreds of book and movie reviews about resources which touch in some way on questions of vocation and calling.
Happy reading!
Image: Pixabay.