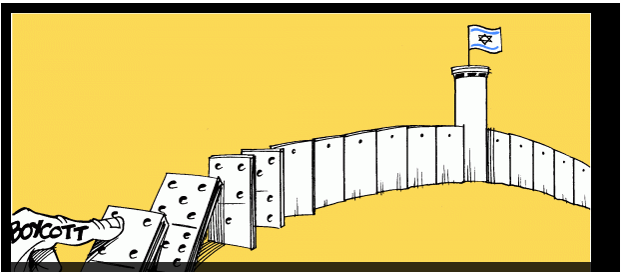 Should Israel divest itself of land it occupies in the West Bank?
That's what a relatively new movement wants Israel to do. Called the BDS movement, it uses  boycotts divestment and sanctions in an effort to get Israel to divest itself of occupied land on the West bank. Israel calls it the "delegitimization" movement.  And a number of articles suggest that Israel is starting to get nervous.
Why?  Here are two reasons. The Dutch pension fund PGGM recently divested Israeli banks of its $200 billion because of the country's involvement in Palestinian occupied territory. And in December, the American Studies Association voted to endorse an academic boycott of Israeli academic institution.
BDS's non-violent approach is different from the intifada of an earlier generation. According to Hirsh Goodman in an essay for the New York Times, "their message has started to resonate with trade unions, churches, universities and international companies in Europe and the United States, who see Israel as oppressing Palestinians and violating their human rights."
The Soda Stream controversy occurred against this heavily charged background.