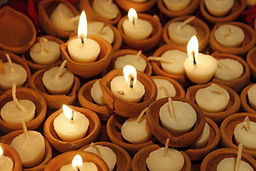 Teaching religious festivals or holidays?
The NYC Department of Education has terrific resource guides for the Hindu festival, Diwali, the Muslim festivals Eid al-Fitr and Eid al-Adha, and the Asian Lunar New Year.
Each guide includes images, background, and sample lessons. In the Asian Lunar Resource Guide for example, students read the legend of earth cakes and sky cakes and analyze its importance to Tết celebrations.
The guide for the Muslim festivals includes images and texts that students can analyze to help them see the diversity of practice as a result of cultural diffusion.