Yesterday the Godless guild got together for a photoshoot.  People in Lion's Arch stopped to gawk at how many of us there were dancing and having a blast.  🙂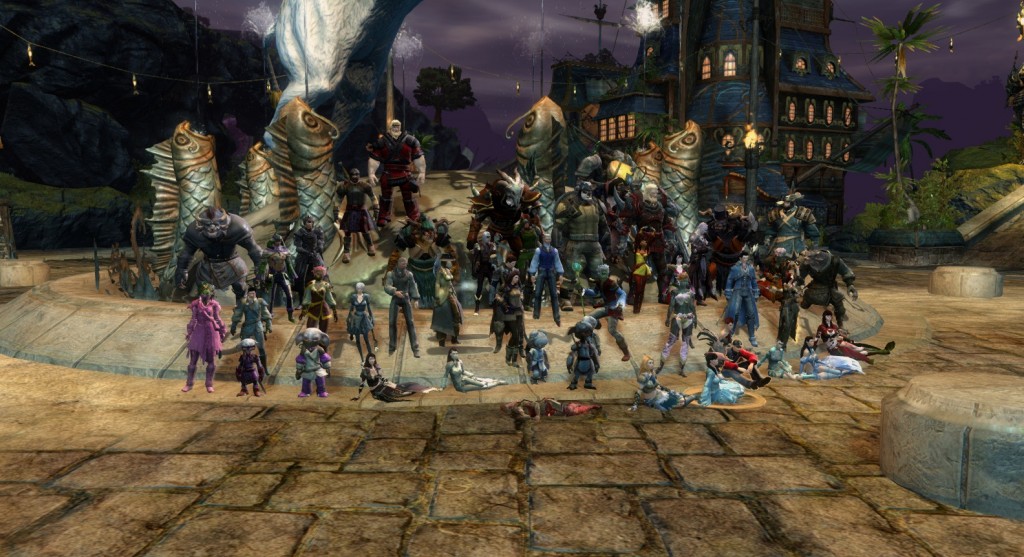 Like I told the guild last night, atheists often spend so much time focused on the ideas of atheism that we forget to take our groups out to get drinks, or bowl, or play video games.  We'll never agree on all the minutia of our different beliefs, but we can all agree that we like to have fun.  That part of our communities needs to be emphasized to make us more appealing to the believers in the pews (and to sustain our groups with the members we already have).
This guild is thriving.  It's one of the biggest guilds on the server.  This is part of community-building and the officer corp. has been genius with establishing and running the guild.  I could not be more proud.
Who says firebrands can't build communities?  🙂
---
Godless Guild facebook group.
Codex site where you can toy with profession builds.