The Missouri Tigers were a pretty good team in the Big 12.  However, as newcomers to the SEC the Tigers have found life in the strongest football conference to be, well, difficult.
But finally, this last weekend, they came up against the SEC's traditionally weakest football team, the Kentucky Wildcats (1-8), and emerged with their first, and only, SEC win.  They're so pumped, they're putting out t-shirts to commemorate the event.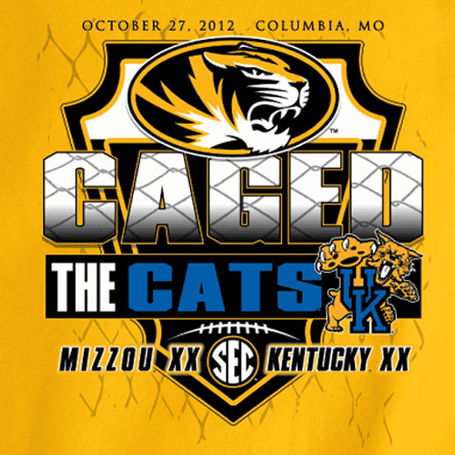 "Caged the cats" sounds so much better than "We beat the shittiest team in our league!" or "We're second worst!" or "We lost to everybody else!"
But boy, they sure caged those cats.