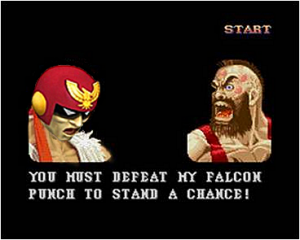 Literally.  This weekend is the first annual retro gamers for goodness fundraiser.  Jason Thibeault and I will be hanging out on a live-stream talking religion, politics, retro gaming, etc.  The whole time we'll also be live-streaming the retro games we're playing.
Jason has just released the names of some of our guests…
I've gotten confirmation that Russell Glasser, Stephanie Zvan, Ashley Miller, Brianne Bilyeu, Kylie Sturgess and Avicenna of FtB will all make appearances, but the fun doesn't stop there. Debbie Goddard of Skepchick and CFI will be hanging out, and if we can manage, she and Russell will make players 3 and 4 in a round of Ninja Turtles and/or Simpsons (the arcade games). Lux Pickel will be visiting from Teen Skepchick, Glendon Mellow the Flying Trilobite will (I hope) find a chunk of time in his busy schedule to jump on and maybe geek out about comic book video games, and Dr. Dave who co-blogs at WWJTD is also hopefully going to make an appearance.
Some guests will play, others will just skype in and chill with us while we ignore our carpel tunnel.  I'm excited to put my skills to the test.  😀
As far as games go, so far we know for sure we're playing:
TMNT II
NBA Jam/NBA Hangtime
Street Fighter II
River City Ransom
Contra
Mario Kart
The Simpsons (the old school arcade!)
Turtles in Time
And we'll be tying down tonight which other games from our long list will make our final list.
I'm still putting together a list of ways people can pledge money.  Some suggestions I like from my previous post are…
Sonic 2: betting on which of us can get through Emerald Hill Zone 1 the fastest.
Pledge one penny per second for Mega Man 2 based on the following formula: 10 minutes minus how long it takes me to beat Flash Man's stage.
Pledge one dollar for every stage we can get through in contra using only three lives.
$5 let's you choose my character in a game (think Street Fighter II or Mortal Kombat), and I will play with that character until I win.  I will disclose which characters I suck with (Chun Li).
I'd like to see if we can manage some Smash Brothers, as that's one of the best multi-player games ever in my opinion.  Maybe some Mario Party.  What games would you like to see?  We've finally got the ability to play arcade games over the intertubes, so those are options!  What games would be good for fundraising games?
We'll also be taking call-ins for questions/requests while we game, and I'll have all that info posted toward the end of the week.  For those who didn't catch the first post, we'll be raising money for both Camp Quest and the Women in Secularism conference.  I'm really excited about this!  😀
We'll post donation buttons toward the end of the week and tell you where you can tune in to the live broadcast.