My friend, Rob Lehr, who runs Hambone productions, is the guy who volunteers the effort and equipment to record Skepticon every year. This not only means recording the event, which is a commitment of several hours, it also means countless hours afterward editing and uploading the videos. This would ordinarily cost Skepticon thousands of dollars. Without generous volunteer efforts like that of Rob, Skepticon would not be what it is.
Anyway, I knew Rob before Skepticon, so I still receive messages like this from him.
FYI, I will be rendering your Skepticon 5 talk in alternating Sepia and Black and white, your Powerpoint slides have been converted to wingdings and I have superimposed a cartoon penis onto your head for the duration of your talk.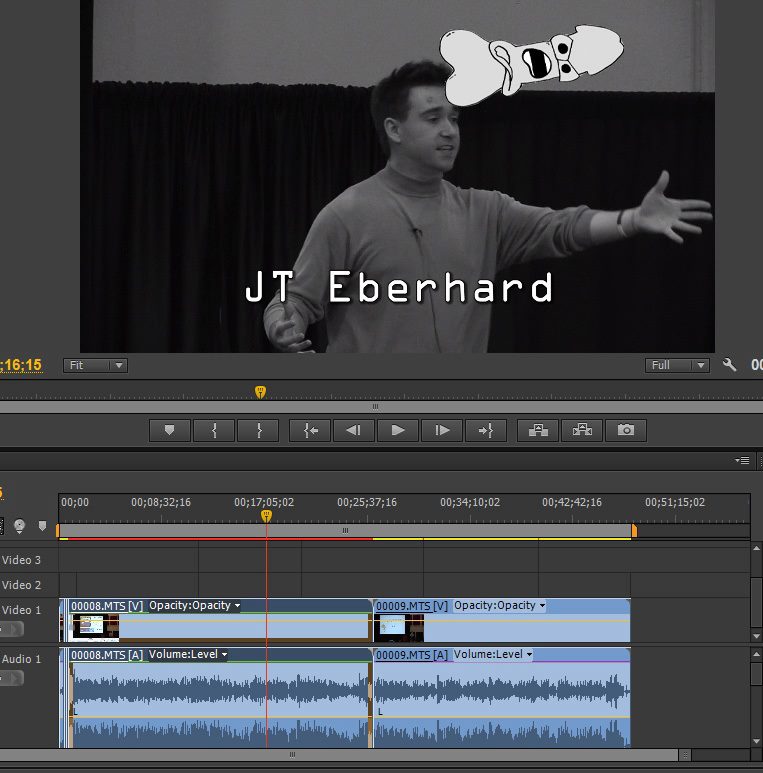 Is it wrong that I actually kinda hope he does this?
Anyway, he did take the time to cut our a video of me proposing to Michaelyn (without the cartoon penis).
This way you can see me getting all choked up (if you want to see Michaelyn getting all puddly, that video is here).