Reproductive Rights News Update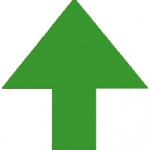 This week, Pew Research Center released new polling data that seems to indicate that even among pro-life people, support for reproductive rights is at an all-time high. There seems to be more acceptance that abortions should be safe and legal when they
do occur, even if these people would not choose abortion for themselves. According to Planned Parenthood President and CEO Cecile Richards, who spoke last week after the Guttmacher Instutute's study showed similar findings, the labels "pro-life" and "pro-choice" no longer accurately define the sides of the debate. This shift in identification can be seen in the few Republican voices that seem to advocate for expanded access to contraceptives, despite the official anti-abortion stance of the party.
A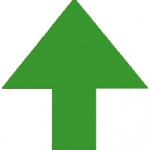 Federal District Court has upheld the Massachusetts law establishing a thirty-five-foot buffer zone around the entrances, exits, and driveways of abortion clinics. "The right of the state to take reasonable steps to ensure the safe passage of persons wishing to enter healthcare facilities cannot seriously be questioned," the court wrote. "The Massachusetts statute at issue here is a content-neutral, narrowly tailored time-place-manner regulation that protects the rights of prospective patients and clinic employees without offending the First Amendment rights of others."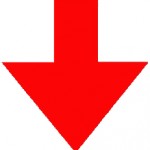 Mississippi has a long way to go to allow women the freedom to control their own bodies, though, and its governor,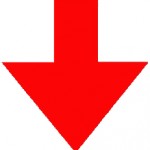 Phil Bryant, is gleeful that no hospital in Mississippi will allow privileges to doctors who provide abortions. It accomplishes his publicly-stated goal of wholly preventing abortion in Mississippi. Constitutional challenges to this law should be forthcoming, but none has yet been filed.
Keeping both patients and providers safe is of paramount importance. As we know all too well, the issue is so heated that providers become the targets of murder plots.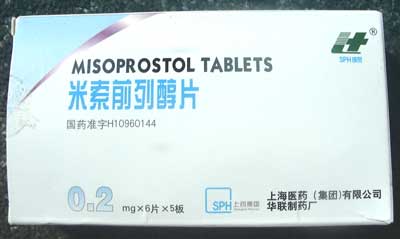 Read the essay by former Evangelical Christian and practicing psychotherapist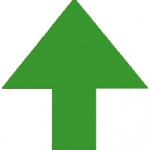 Valerie Tarico that was published by the Institute for Emerging Ethics and Technologies. With enlightened and paradigm-shifting verbiage on this issue, can we look forward to the day when, like in Armenia, the decision to end a pregnancy in the U.S. can be undertaken with a prescription in the privacy of the woman's home, without her having to brave the hateful verbal assaults of those who know nothing about her pregnancy or her situation?
Of course, there will always be hysterical ideologues who advocate a National Abortion Registry, because the safety of our children depends on it. If someone in the neighborhood aborted a fetus once, it is completely likely that that same person will…. what? It's refreshing to hear Modest Proposals from the right, even if most of the rest of his argument might be bunk.
Ireland's push toward allowing reproductive rights is justified by polls that show that the Irish people want these rights, no matter what the dominant Catholic Church says about their eternal damnation as a result. Ireland's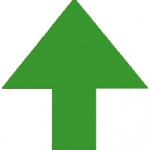 Supreme Court ruled in 1992 that abortion should be available to Irish women, but the laws have not yet caught up with the court ruling. Not surprisingly, progressive opinions were strongest among younger Irish and in urban areas. Last week, the Joint Committee on Health and Children in the Oireachtas held hearings on the issue.
+++++
Atheist Signs, Jesus Signs
Something the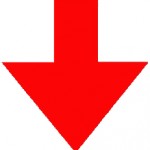 vandals of the religious right never seem to get is that by destroying our displays and defacing our signs, they do us a favor. The press coverage from such malicious actions not only create sympathy for our groups, but serves to increase our membership. The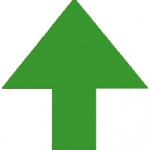 Blue Ridge Coalition of Reason has learned that the lemonade that naturally flows from the lemons of destruction tastes good!
The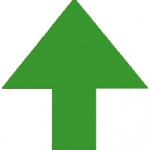 ACLU has joined FFRF in demanding that the picture of Jesus come down from the walls of a middle school in Jackson, Ohio. In its own letter to the school district, the ACLU said that the fact that the portrait of Jesus was donated by students two generations ago makes no difference. The "Establishment Clause of the Constitution prohibits government institutions from displaying religious imagery unless that display is for a secular purpose." Indeed, it does.
+++++
Same-Sex Marriage Updates from Around the World
The United Kingdom
Meanwhile, in England, the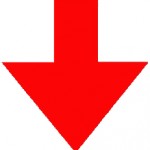 Catholic Church warns that legally permitting same-sex marriage will prevent Catholics from practicing their faith, and, indeed, heralds a return to the bloody British Protestant Reformation kicked off by Henry VIII. Seriously.
France
Protests took place Sunday in Paris, as a result of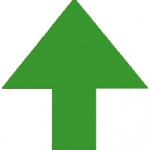 President Francois Hollande's goal of legalizing same-sex marriage in the country by June. The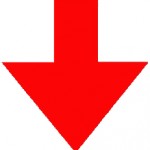 Catholic Church and other religious leaders have allied to organize the protests, although they claim that their opposition is not based on religion. Right. Hollande met with religious leaders last week, including France's chief rabbi. The number of protesters was reported to be 800,000, but someone found a photo of a protest of merely 500,000 in the same location near the Eiffel Tower, and somebody's numbers appear to be way, way off. Yes, I linked to reddit.
New Zealand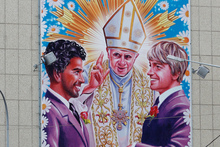 You have to love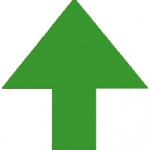 New Zealand. A four-story billboard featuring a drawing of Pope Benedict blessing the marriage of an interracial gay couple is awesome. Legislation approving same-sex marriage is pending in New Zealand, and – surprise! – the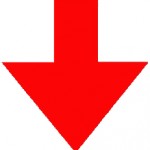 Catholic Church there opposes it. New Zealand's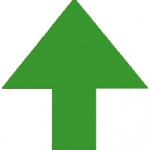 Advertising Standards Authority has said that the billboards can remain up, despite the church's objection, because they are "unlikely to cause widespread offence." They will offend only those who object to freedom and equality, so yeah.
The American South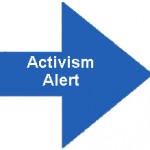 The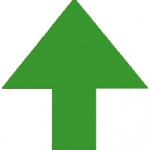 Campaign for Southern Equality's We Do Campaign is in full swing. The campaign encourages same-sex couples across the American South to apply for marriage licenses, even though their states have constitutional amendments prohibiting same-sex marriage, and even though the applicants know they will be denied. The official denial lays the groundwork for the necessary equal protection lawsuits to challenge the ultimate constitutionality of these state laws. Mainstream media is actually covering the story.
Georgia
Atlanta Mayor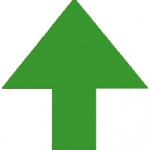 Kasim Reed, a proponent of civil unions between adults sharing a life together, has signed on to support same sex marriage, too – much to the delight of his political opponents who want to use it to show he is out of touch with his electorate. We suggest that these opponents recheck their figures, despite the Gallup poll showing that the number of "Nones" held steady over 2011-2012. One-fifth of the population is a significant minority.
Illinois
In Illinois, the Republican Party Chairman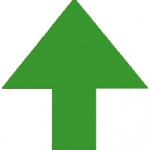 Pat Brady encouraged his fellow Republicans to embrace the Religious Freedom and Marriage Fairness Act, which would legalize same-sex marriage in the state. He's been called a "disgrace" and other Republican leaders are calling for his resignation as a result. Am I showing my age, or does anyone else here remember when being a Republican meant that you wanted the government out of personal decisions like who you could marry? What a long, strange trip it's been to get to the point where Republicans want to legislate the ability to make one of the most fundamental decisions about people's lives: who they spend those lives with.
Indiana
Some GOP lawmakers in Indiana are suggesting that they slow down the effort to ban same-sex marriage in their state, pending the Supreme Court's decisions in the Prop 8 and DOMA cases. They also cite changing public opinion as a reason not to piss off the electorate. This may be a harbinger of a nationwide mellowing of the Republican opposition to the bans.
Minnesota
Proposals to allow same sex marriage are expected next month. Stay tuned.
Rhode Island
Hearings were held Tuesday on the same-sex marriage law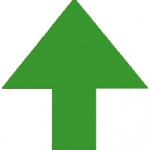 Gov. Lincoln Chafee has promised to sign. Naturally, the hate-mongers were there with bells on. The bill is being held in committee for further study.
Virginia
Bucking the national trend, a Virginia proposal to repeal the state's ban on same-sex marriage was killed in a subcommittee last week.
Wyoming
There is bipartisan support in the Wyoming House of Representatives for two bills sponsored by Wyoming's only openly gay legislator,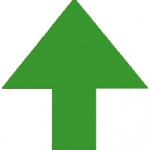 Sue Wallis: one broadens the rights of domestic partners and the other repeals the ban on same-sex marriage. This news bodes well for human rights in that state.
and Elsewhere…
We hear that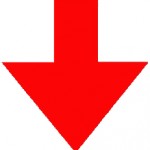 Scott Lively of Abiding Truth Ministries (he who claimed homosexuality invented Nazism) warns that acceptance of homosexuality is a sign of the end times, especially when we start singing wedding songs to homosexual marriage. That was the cause of Noah's flood, after all. (Yes, he actually said that.) What confuses us is that he seems also to be saying that this is a bad thing. We have always thought the fundamentalists wanted the end to come, because when it does they get to meet their Jesus. Why in the world won't they embrace same-sex marriage with open arms, in that case?
+++++
Creation "Science" News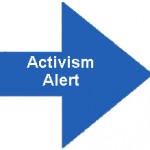 So, if you've been in a coma the last few days, you may have missed the stories on io9 and elsewhere about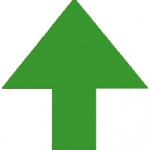 Zack Kopplin, the college student who started fighting Louisiana's creationism curriculum as a high school kid. Yesterday, Zack wrote a column on MSNBC's site about the effect vouchers have on science education there. You may recall that Louisiana is the state that allows state funds to pay for a curriculum that teaches its children that the Loch Ness Monster is real, therefore creationism is true. (Louisiana voucher schools, we'd point our fingers and laugh but we're too horrified by this abominable excuse for "science education" to breathe.) Even the Scots marvel at such idiocy.
Zack is not new to this fight, but the io9 article hitting the front page of reddit on Tuesday certainly didn't hurt his notoriety any. Check out his YouTube Channel for relevant videos, his website, and follow him on Twitter. Zack Kopplin is very brave, very determined – the kind of kid we'd all be proud to raise and the kind of guy we'd love to be friends with.
+++++
Blasphemy and Religious Persecution
Asif Mohiuddin, a popular atheist blogger in very Islamic Bangladesh, is in critical condition after being stabbed multiple times near his office in Dhaka. No word yet on whether the attack was motivated by religion, but Mohiuddin has been harassed by officials before because of his religious and progressive social views so there is reason for concern.
+++++
Egypt's Constitution
A committee of the Shura Council, which is the Egyptian parliament, is in the process of trying to organize the Shura Council in the wake of the newly-passed constitution. This week the committee rejected the notion of having a quota for Coptic Christians in the Shura, because doing so would marginalize other religious minorities. This seems to be a sure way to prevent any religious minority from ever gaining a voice.
Mohamed Morsi has attempted to prevent Egypt's highest court from ruling on the dissolution or constitutionality of the upper chamber of the Shura. A decision was expected Tuesday, but has been postponed until February. Morsi isn't much thrilled with a notion of separation of powers.
+++++
Activism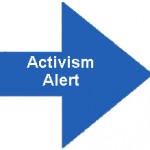 Have you told someone lately that you're an atheist? Sometimes that's all it takes to get someone who is suspicious of us to think about things like where our morals come from, and whether nonbelievers really dine on babies. Make an effort to come out to at least one person in a nonthreatening, conversational way this week.
++++++++++++++
Got a legal question? Email me at anne@aramink.com. I'm a lawyer, but there's only a 2% chance I'm licensed in your state. Whether I answer your question or not, sending me an email or reading this blog post does not create an attorney-client relationship between us. I'm on Twitter as @aramink, and you can see my regular blog at www.aramink.com, where I write book reviews, ruminate on Life, the Universe, and Everything, and occasionally – frequently – rant about Stuff.