Thanks to Gallup, we now know that 52% of Americans would vote for a law that legalized gay marriage across the United States.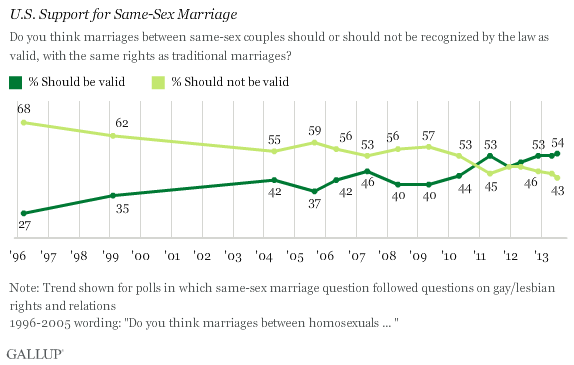 W00t! The people serving as a fleshy anchor to progress are the same people you'd expect: those who attend church weekly, Republicans, etc. There is one surprise though: 60% of self-proclaimed Catholics would vote for such a law. Good to know that even with heaven in the balance, for many Catholics their allegiance is still to humanity and fairness before the Vatican.
Of course, atheists are at the top of the list of demographics eager to vote for equality. And why not? We have no holy books telling us that discrimination is actually a form of love.