Apparently Kansas has been reading of all the irresponsible behavior by believers in power in Arkansas, Missouri, and Alabama lately and decided they want a piece of the pie. Here's an elementary school in Spearville, Kansas, Kansas being a state that has already cut massively from education funding the last few years under GOP governor Sam Brownback: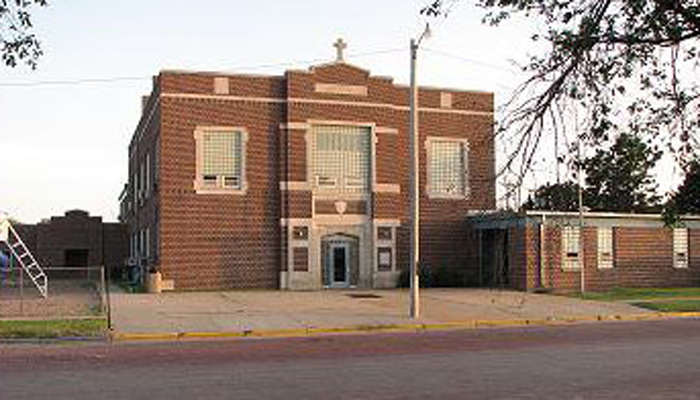 The school doesn't look like it can afford to be pissing money away. However, in the name of Jesus, that's exactly what they're about to do:
Americans United for Separation of Church and State says the cross on Spearville Elementary School violates the First Amendment. The group wrote Superintendent Daryl Stegman and Principal Marvin Hartzler in November in response to a complaint from a resident.

The USD 381 Board of Education reached an informal consensus Monday that it wouldn't take any action on the cross until a lawsuit is filed.

The Dodge City Globe reports the group requested a reply from the school district within 30 days and sent another letter Jan. 9. The school district has chosen not to respond to the group.
This lawsuit is over before it starts. It's going to cost taxpayers in Kansas a great deal of money when the school loses, all so the people in charge can proselytize to a demographic that hasn't fully learned to critically think yet and which is pre-programmed at that age to trust adults. The education of those children, the very thing the people in charge of the school are charged with protecting and improving, will suffer because those in power value evangelizing their religion over the education of children.
This is why religion is poison.