Gov. Otter had preemptively applied for a stay should Idaho's gay marriage ban be ruled unconstitutional. Otter said, with a tone of pride usually reserved for members of this "religion of humility" telling others how to comport themselves, that he would appeal this all the way to the Supreme Court! Well, that request has just been denied. You want to know on what grounds? Wait for it, it's too good! Tee hee hee!
His request was denied because an appeal was unlikely to succeed:
U.S. District Magistrate Judge Candy Dale wrote Wednesday morning that Gov. C.L. "Butch" Otter's appeal isn't likely to succeed, and so there's no reason to keep same-sex couples from seeking marriage licenses or marrying on Friday. On Tuesday, Dale struck down Idaho's same-sex marriage ban in response to a lawsuit from four Idaho couples. Dale said Idaho's law unconstitutionally denies gay and lesbian couples their fundamental right to marry and wrongly stigmatizes their families. She said the state must start issuing marriage licenses to same-sex couples Friday morning.
Excuse me for a moment…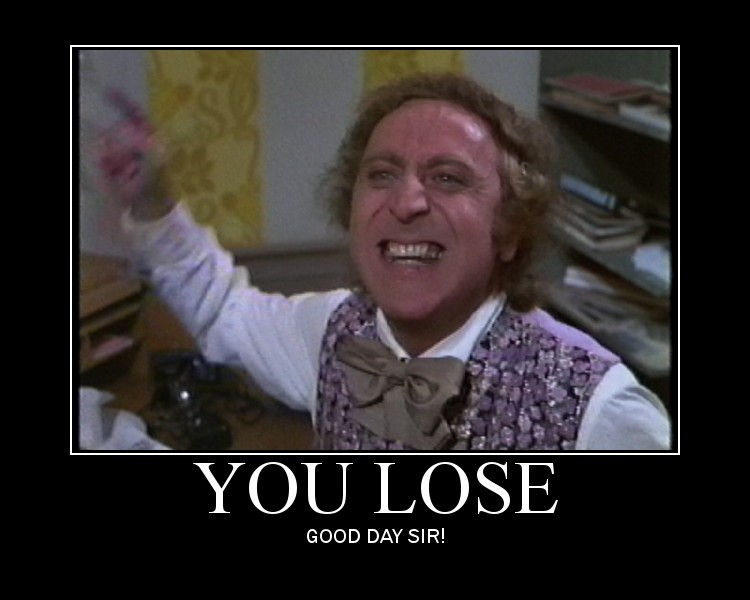 Yeah, take that to the Supreme Court, pal.
Get it through your heads: marriage equality is going to happen. You can bite, kick, and cry and drag it out like a toddler who doesn't want to go to bed, or you can grow up and start mitigating the damage to your religion's reputation in the history books.
Of course, we all know which one you'll choose.