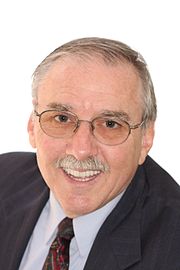 Not that long ago, there was a whole cottage industry developed around the psychological treatment and rehabilitation of homosexuals or "reparative therapy." Professionally trained men and women, using scientific terminology, dedicated themselves to helping homosexuals get over their crippling psychological problems and reintegrate back into society. Most people today scoff at such a concept, and those that try to perpetuate the myth of "reparative therapy" are being sued for malpractice, abuse and making claims that have no basis in science. Today, we are seeing lawsuits won and laws passed to stop this abuse, especially among minors.
All too often religion tries to recruit science to do its dirty work. That is the case with the notion of sex and porn addiction as well. While the ideas have taken hold in our culture, there is no, I repeat NO scientific evidence that these things actually exist (see Dr. Marty Klein). As a result, there is no diagnosis in the DSV V or the ICD (Europe) for sex or porn addiction. Yet, many religious and 12 step groups try to talk as if there is scientific evidence for such a diagnosis.
Why is this a big deal? Because well-defined diagnoses help the clinician determine the best approach for the client. Your physician uses well-defined symptoms and markers to diagnose and then treat an illness. The same should be true for any good psychologist or social worker. Unfortunately, the diagnosis of sex or porn addiction is so loose and indeterminate, that a huge portion of the population could be diagnosed with it.
One of the gurus of sex addiction, Dr. Patrick Carnes, has been peddling his snake oil solutions for this non-existent diagnosis for decades. His "sex addiction" test is so patently bad, that a college psych major could probably do better. There is so much wrong with this test, it is hard to know where to begin. Probably the most telling is the total lack of information on how it was developed and what population it was normed on? And how can you create a test on something that has never been clearly defined and agreed upon among professional psychologists? Also, there is no peer-reviewed literature on the validity of the test and no evidence on the normative group. I could go on an on about the incredibly poor wording of the questions. But this is just one example of someone trying to make the diagnosis of sex addiction sound scientific.
Sex addiction is an area where I find many skeptics to be less than skeptical. Far too many atheists believe that sex or porn addiction is a real problem. I don't deny that people have problems that may include sex or porn, but that is generally only a symptom of something much deeper like depression, social isolation, or reaction to trauma, abuse or divorce.
Sex addiction is popular with religious and 12 step groups because it plays right into their sexual guilt and shame narrative. Recent research by the eminent psychologist, David Ley, Ph.D., shows that religiosity and self-identification as a sex addict are closely related. As I discuss in my book, Sex and God: How Religion Distorts Sexuality, religion teaches sexual guilt then offers a cure. Take religious guilt and shame away, and much of the dysfunctional sexual behavior goes away as well.
One unintended consequence of my own writing has been the discovery that self identified sex addicts can be "cured" simply by reading my book or other books like Sex at Dawn or Opening Up. I have received many emails saying that, "my sex addition went away after reading Sex and God."
Simply learning how human sexuality works, allows many people to gain better control of their lives. Learning how much you were programmed to feel sexual shame and guilt in your religious upbringing, can help eliminate them from your life.
If you, or someone you know, thinks they are a sex or porn addict, please take the time to research this further. If you are seeing a therapist who uses sex or porn addiction as a diagnosis, be warned. In my judgment, it is utterly unethical to use a non-existent diagnosis to treat someone. If you want a therapist that will not diagnose you as a sex addict, but will treat you based on a real diagnosis, look first to the Secular Therapy Project. It is a free service that will put you in touch with secular therapists.
Finally, for the definitive book on this subject read, The Myth of Sex Addiction by David Ley. Sex addiction is a destructive idea that needs to be assigned to the dust bin of history. It detracts from the real issues that people need to deal with, especially religious issues around sex and sexuality.
Dr. Darrel Ray is the author of the books, Sex and God, and The God Virus. He is founder and Chairman of the Board of Recovering from Religion, and director of The Secular Therapy Project.
Visit: IPCpress.com or Amazon to learn more about books by Dr. Ray.