One of my groomsmen, David, went with me today to get haircuts.  I'm getting married as the 10th Doctor and David is going to attend the wedding as the same.  On the way he gave Michaelyn and me our first wedding gift: a rosary he got when visiting Vatican that was personally blessed by the Pope.  If vampires come to the wedding, we're totally covered!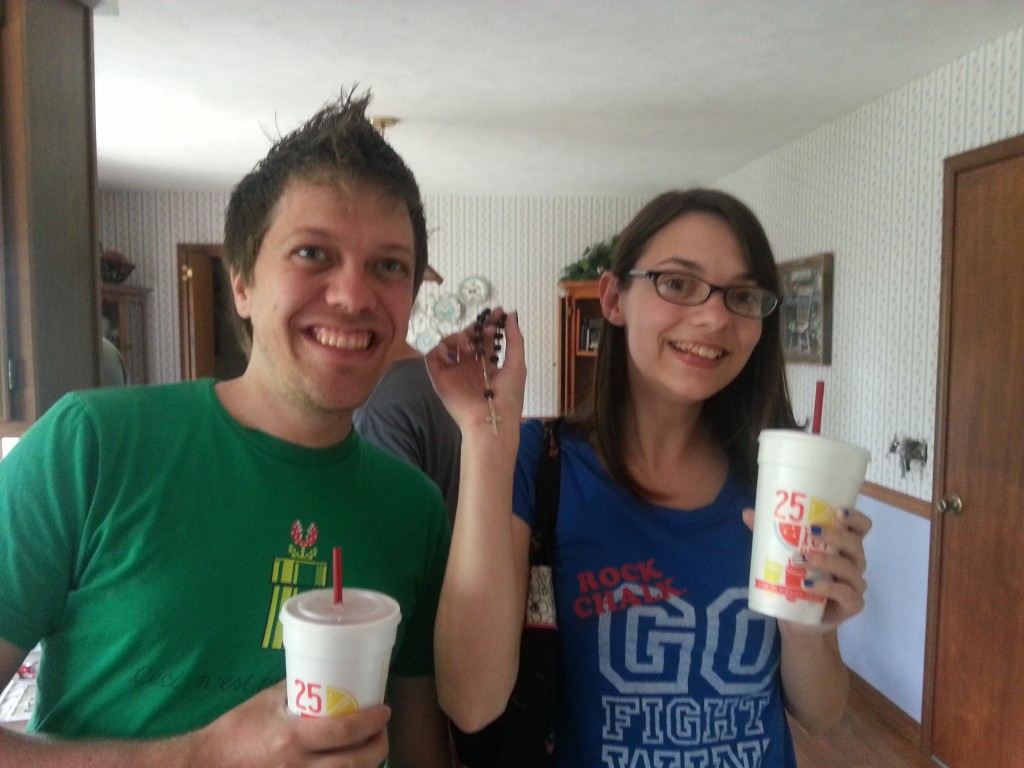 Here's my David Tennant hair: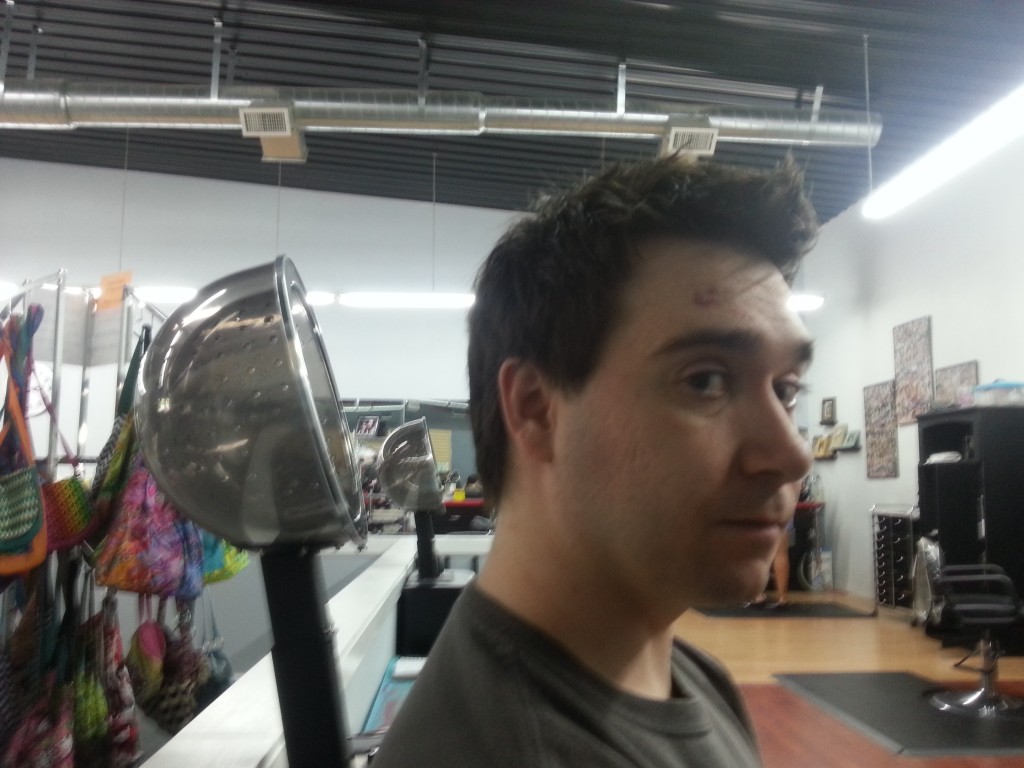 The wedding rapidly approaching.  I can't wait to have sex for the first time.