I'm sure all of have found that social media is powerful tool when it comes to being able to connect with people of similar belief systems. I've met a ton of people I could mention, but this one in particular fits the theme here….
I'm pretty sure I came across Molly when Hemant had tweeted something or other to her, and I clicked on her profile. Back then she was still a college student, and had a series of youtube videos I still adore.  I loved her wit, sarcasm, and dry sense of humor. Although she no longer makes videos(/poke Molly), the hilarity still persists on twitter, often revolving around her dog Tessa.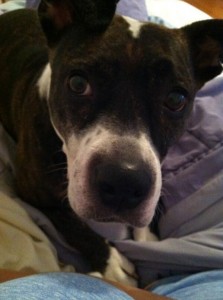 One of my favorite recent tweets…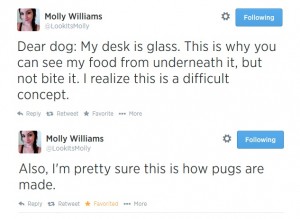 Some funny tweets involving The Tessa Beast as I call her;
Lastly, her youtube channel can be found aherrr –> https://www.youtube.com/user/LookItsMolly
Oh, she loves dinosaurs like I love Huskies! Ask her about Bartholomew! He's purple.
https://www.youtube.com/watch?v=V6a-tE9-cns
CONGRATS TO JT!!!