Texas Senators Ted Cruz and John Cornyn, two of the most conservative members of the United States Senate, for some reason have recommended Robert Pitman for the Western District of Texas, a federal court.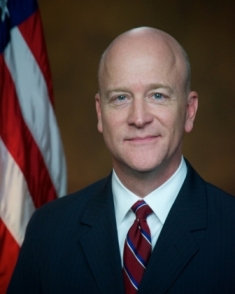 This is shocking, because if confirmed, Pitman would become the first openly gay federal judge in the state of Texas. He already is the first openly gay US Attorney in Texas.
It is unclear though if the entire Senate will confirm Pitman, along with two other nominees to Texas courts that have the support of Cruz and Cornyn. According to Lone Star Q, "Republicans are blocking their own judicial nominees in an effort to obstruct anything that has to do with Obama."
This is disheartening, because Texas courts have some of the largest caseloads, being the second largest state in the country, and this state has the largest number of judicial vacancies of any other state. The Dallas Morning News reports that the seat Pitman would fill hasn't had a presiding judge since 2008.
Personally, I'm just waiting for Texas' special brand of the religious right to freak out and talk about activist judges and gay steam rollers.