The race for Austin City Council District 4 garnered some negative attention recently for Laura Pressley, who is seeking to best Gregorio Casar in the run-off race where early voting just started.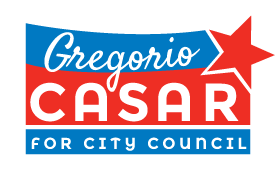 Pressley released a flyer claiming that Casar was a "self admitted atheist." When I
originally wrote on the subject
, neither candidate responded in time for comment.
However, Casar has responded to the attack on his supposed lack of religious beliefs.
Here are his comments in full (emphasis mine):
I think most folks are shocked to see any political attack over religious beliefs or lack of religious beliefs. For what it's worth, I consider myself a pro-women's rights, pro-LGBT rights Catholic, but unlike my opponent I think it's inappropriate to suggest that anyone's beliefs are a qualification for City Council. I expect District 4's voters to reject this desperate attack resoundingly.

The way she put it– "self-admitted atheist"– clearly suggests she considers this an attack. (Imagine if she had said "self-admitting Jew" or "self-admitting Muslim") I think it's wholly inappropriate. I count many religious believers and many atheists among my closest friends and relatives, and I believe that dialogue and cooperation across our differences is critical for moving the City of Austin forward, rather than divisiveness.
I'm very glad that someone like Gregorio is running to represent his neighbors in Austin, whether or not he's an atheist. While I am very hopeful and sure that he will win this run-off, nothing is certain in Texas politics.
Show your
support for Gregorio
and ensure that someone who supports diversity and equal representation for all is elected to public office.