Unlike here in the United States, the United Kingdom does not have a constitution that outlines their right to freedom of speech or expression, which has allowed American pornographers to make pretty much anything they want.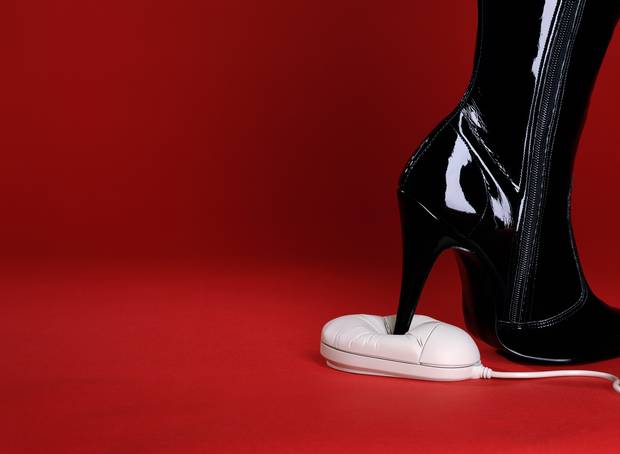 In the UK, the government just quietly amended the 2003 Communications Act, which governs the nations porn production.
The Audiovisual Media Services Regulations 2014, which went into effect December 1st, states that "material that might seriously impair the physical, mental or moral development of" children is no longer allowed for "on demand" video services.
These regulations are enforced by the British Board of Film Censors (BBFC) and are classified as R18 regulations. Anything classified as R18 is prohibited.
According to the Independent, the specific set of sex acts now banned in porn are as follows:
Spanking
Caning
Aggressive whipping
Penetration by any object "associated with violence"
Physical or verbal abuse (regardless of if consensual)
Urolagnia (known as "water sports")
Female ejaculation
Strangulation
Facesitting
Fisting
Those last three were even considered to be "life-endangering," which is odd and simply wrong.
Many of these banned acts will severely affect the BDSM and feminist porn genres in the UK.
The law seems to ignore or purposefully shuns the idea of female dominance and independence in sex and completely throws away the very concept of consent and women having their own sexuality.
Erika Lust, an award-winning erotic film director, writes:
With this legislation, the UK is in danger of finding itself back in an age where porn is simply the boring, unrealistic, male fantasy of bimbos eagerly pleasing men as if it is their duty, where women are submissive and lack ownership of their sexuality. Women in the industry will now fear the loss of their livelihoods as well as their sexual independence.
These are completely arbitrary regulations that are also unnecessary and entirely pointless, since the law doesn't stop people from viewing previously made porn with these acts or porn from outside the United Kingdom.
Nonetheless, the message is sent to the women of the UK that their sexuality seems to revolve around pleasing a man, which is just not okay and sends women back years of progress. No wonder this was passed by the UK Conservative Party. Freakin' Tories.
This is what porn in the UK is going to be soon: