There are simply no words for this incompetent, contemptible son of a bitch: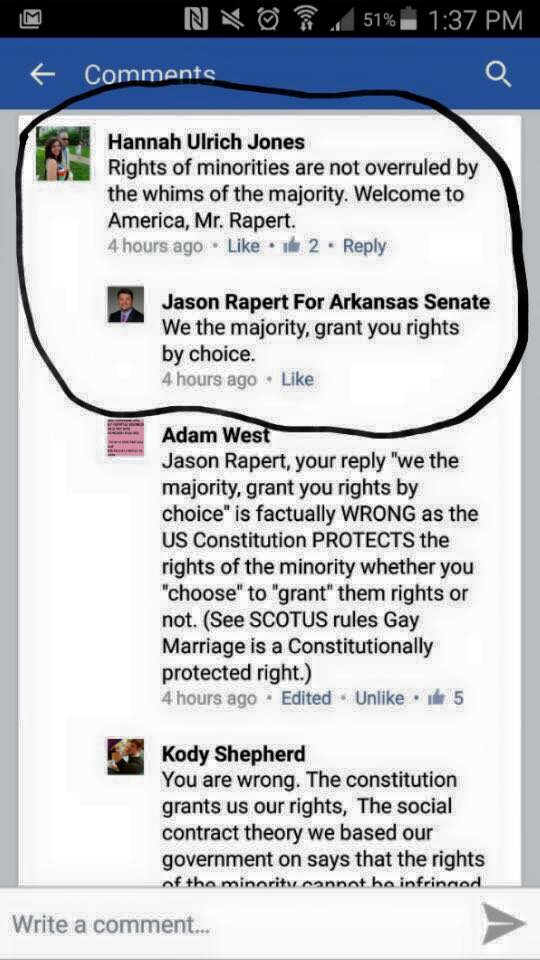 Good times. This is the guy who was beside himself that a gay pride parade could be held on a Sunday. He also wanted to impeach the judge who struck down the state's gay marriage ban and who wants to install a 10 commandments monument at the state capitol. He also got into an online tussle with my father once. It didn't work out well for Rapert.
This man will have more influence on laws than any of us. That's the kind of state Arkansas is.