Why even bother taking Josh to the police? The bible spells out his punishment clearly: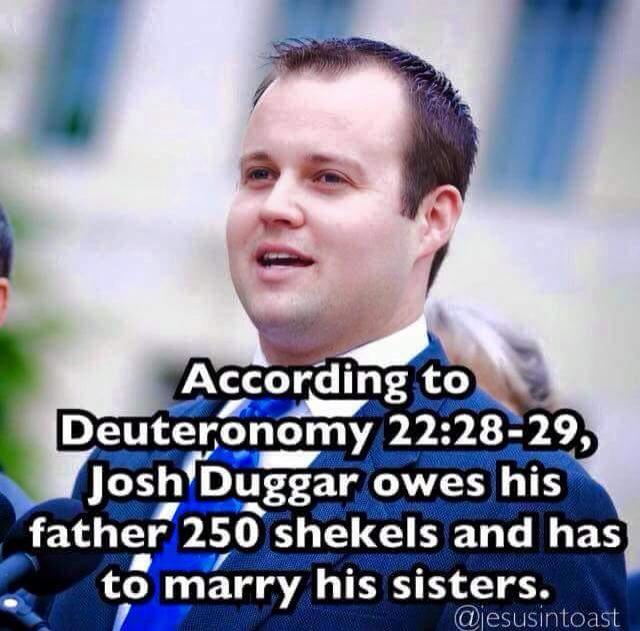 That sounds like more of a punishment for his victims.
At least marrying his sisters won't be that taboo in Arkansas. Hell, watching the fundamentalists make excuses for him, child molestation apparently isn't that taboo in those circles.