Last weekend, I attended Sunday Assembly's Second Annual Conference which was held in Atlanta, Georgia. My colleague Mike Aus, of Houston Oasis, was invited to speak and I wanted to connect with the organizers of Sunday Assembly.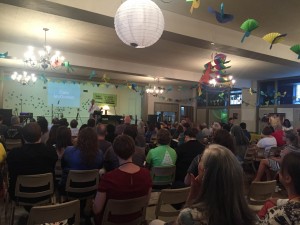 If you don't know about Sunday Assembly (SA), they are a monthly secular community model that bodes to "live better, help often, and wonder more". I was immediately greeted and welcomed by warm and friendly people. Many of the attendees I met share my hope to live life to fullest by making a difference in the world. They also share my desire to connect people who don't fit in church or who are not religious. The synergy was incredible!
When I see that Sunday Assembly is making a difference in secular people's lives, I think that's a great thing in itself. If you share the common goal of uniting secular people, I will always see you as an ally. I have this dream that secular communities can set a new precedence where we don't compete for attendance like churches, and instead we work together. If you're not familiar with the SA model, they love corporate singing with words to follow on a screen (karaoke like). It's not my cup of tea, but they seemed to really enjoy it.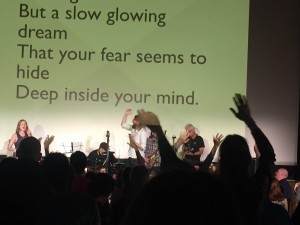 As a society, we need to recognize how unique we all are from our sexual preferences to our food choices. Why can't there be multiple models that appeal to different people? Why can't those models be supportive of each other and recognize that we share a common goal…to connect people through secular communities.
The fact that secular communities are sprouting and trying to connect today's unaffiliated (read atheists, agnostics, "nones", humanists, etc.) is a huge win, and if you don't see that, you're over-focusing on the details and completely missing the bigger picture: it's becoming more and more normative to be nonreligious in our world.
Both
Oasis
and Sunday Assembly are trying to figure out a feasible way to create community minus religion, and since we are not trying to please an abstract higher power or meet the requirements of some sacred text, we kinda have a lot of options.
Will there be other secular communities that pop up around the country? Hopefully! I would love it if what we were doing wasn't unique. I sure as hell would have a lot more time on my hands, but sadly that is not the case. This is why I'm excited to see Sunday Assembly grow and will show the same excitement for other communities as they launch around the world. There's not just enough room for them, we need them.
At their conference, I got to spend some time with Bart Campolo, son of the famed Tony Campolo. If you don't know who Bart is yet, you will eventually. He has an incredible story and is going to be an important asset to the secular community movement. Tony Campolo's book Speaking My Mind was instrumental in my leaving Christendom. Tony's liberal approach to theology is what initially pushed me down the road of reexamining my beliefs.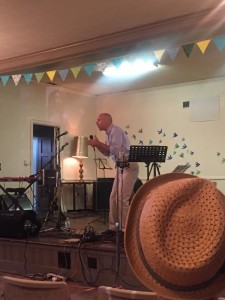 All in all, the conference was a great time. I met a lot of wonderful and inspiring people like the aforementioned Bart in addition to getting to know Sanderson Jones, the founder of Sunday Assembly. Sanderson is both hilarious and extremely sharp. He definitely has more charisma than anyone I know. He's a very compassionate person who has fully realized that this life is the only one he's going to get, and he's dead-set on making the most of it.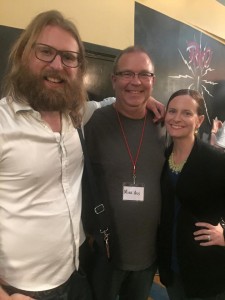 To all my new Sunday Assembly friends: We are happy to be your ally, cheerleader and friend. Thank you for welcoming Oasis to your conference!