Oh, were you trying to take a picture of this helicopter? Can I help?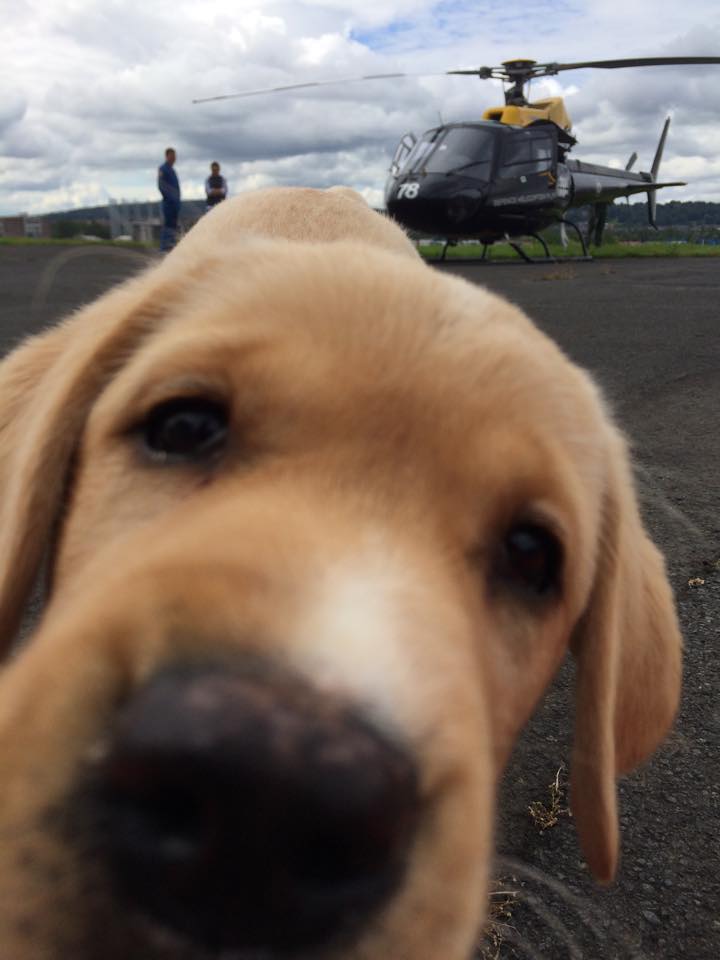 Good morning, all! It's good to be back in the saddle!
Michaelyn and I are all moved in here in Kansas City. We're staying with my college friend Dr. Dave for a few months while we're on a waiting list for our apartment. It feels nice. All three of us get along really well and both Dave and I tend to be shut ins, but we enjoy each other's company. I'm really comfy here.
Also! OnyxOny, who takes care of the Morning Happiness posts when I'm on the road, had a birthday last week. Big happy 1-up to her!