What a busy morning! I gave a Skype voice lesson to an old friend wanting to learn to sing (we actually incorporated a condom into the lesson, which supports the claim I once made to my wife that I can make a voice lesson out of anything). I've also been trying to stay on top of the developing situation in Jessieville, AR.
So finally, here's your morning happiness. Yesterday the wife's grandmother died (they weren't particularly close, but the circumstances were rage/sadness-inducing). She stayed home from work, but we had to be out of the house for showings until the afternoon. So we decided to hit the Kansas City aquarium: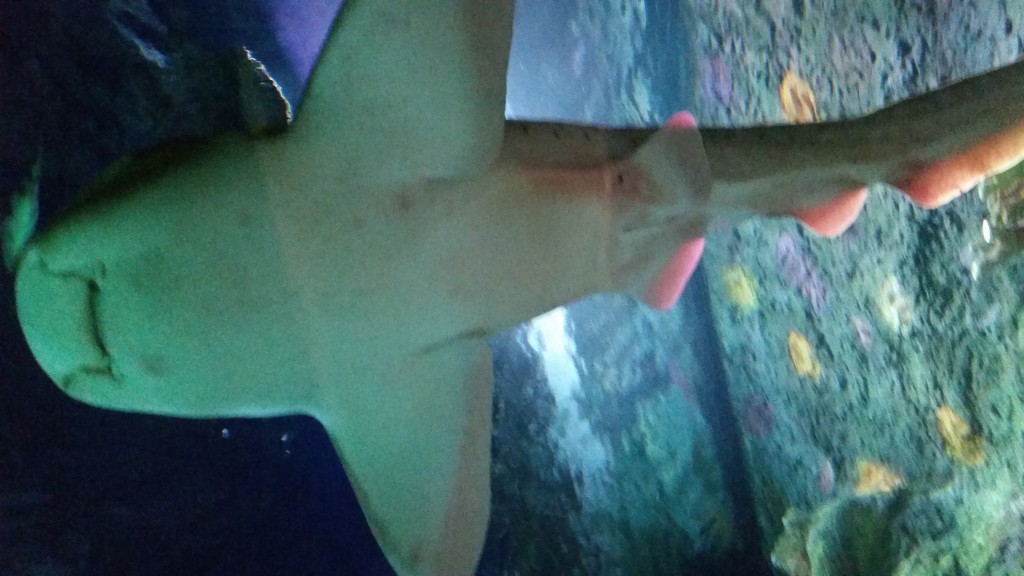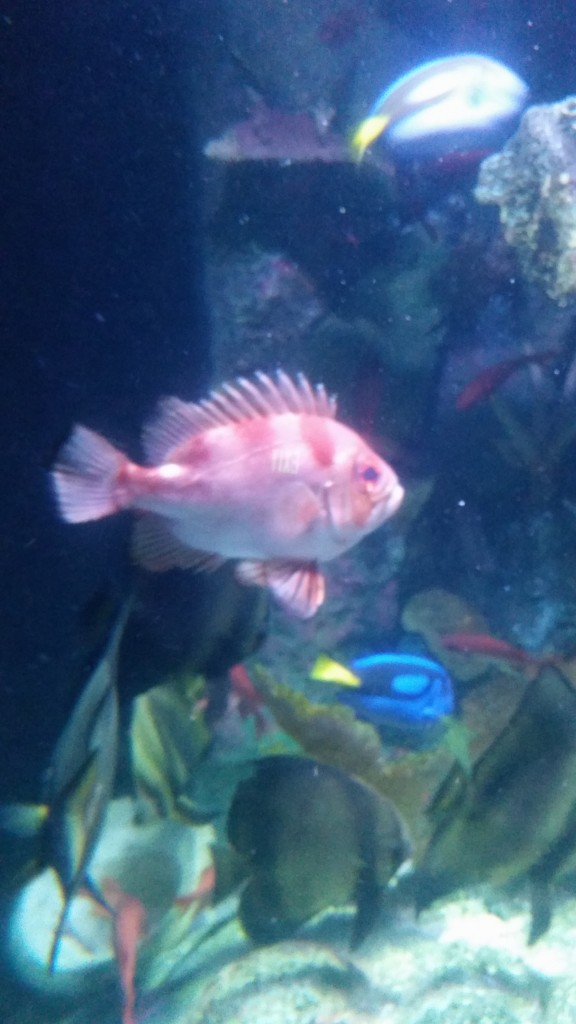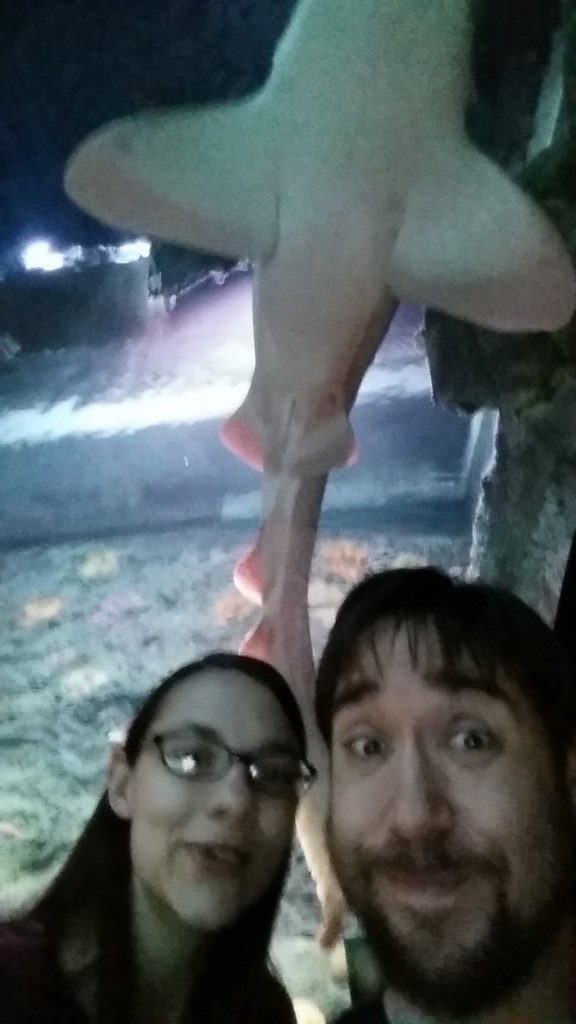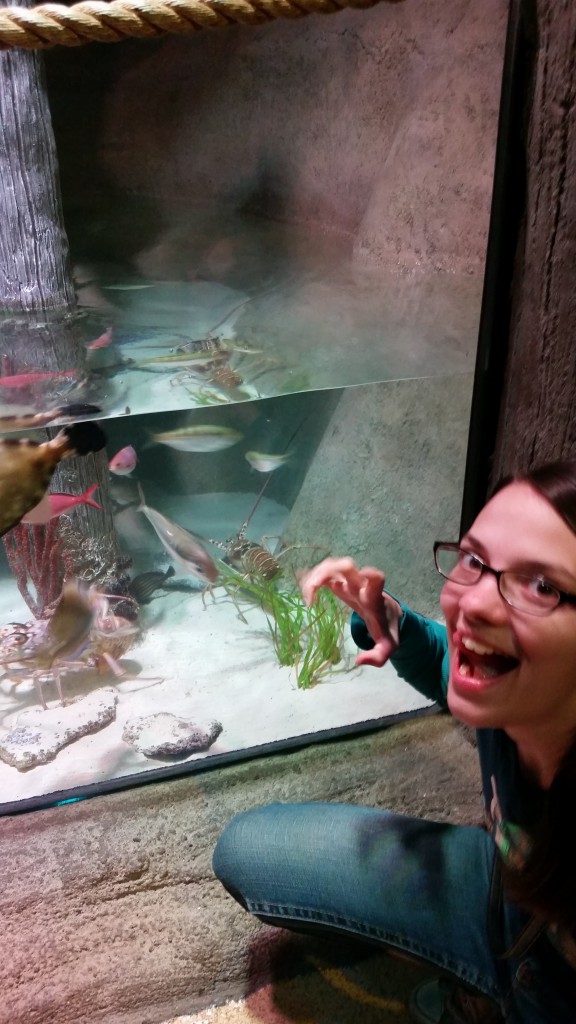 To this day I still love the pants off of her.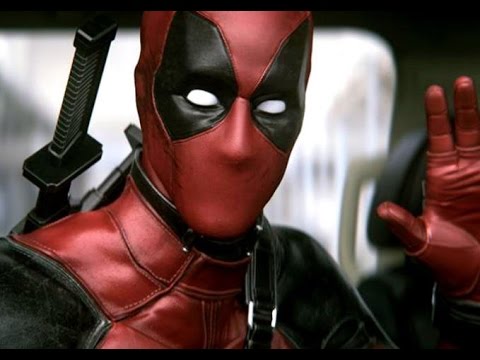 Seriously though, I don't really care what I'm doing or where I live — as long as it's with her, I'm a pretty happy. 🙂